Your student has written a test, you can see their final mark in StudyForge, but not in your gradebook.
Confirm your Moodle settings are set up correctly to ensure test grades transfer from StudyForge into your Moodle gradebook.
1. On the course homepage, click the settings icon

on the top right of your page and select Turn editing on.

2. Scroll down to a test or quiz and click Edit.

3. Click on Privacy.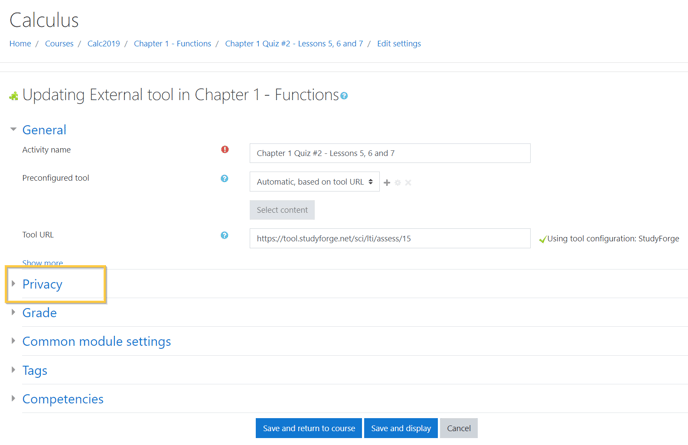 4. In the Privacy section, make sure Accept grades from the tool is checked on, then click Save and return to course.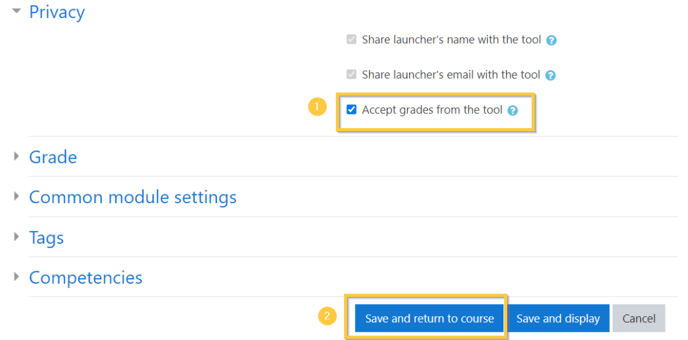 5. Go back to the Settings icon and click Turn editing off.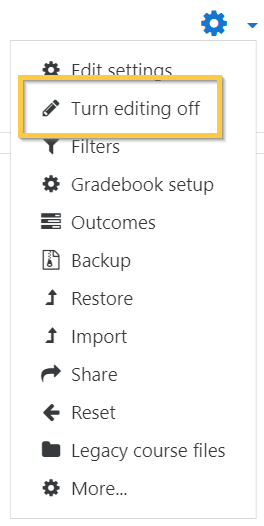 Great job👍! You're all set to start receiving final grades directly into your Moodle gradebook.