All the steps you need to get your StudyForge course up and running in Moodle today.
Part 1: Moodle Instructions for Installing (Restoring) A Course
https://docs.moodle.org/35/en/Course_restore
Part 2: Setup StudyForge as an External Tool in Moodle
Step 1: Site Administration
1. Log in to your Moodle account and click on Site Administration.
2. Next click on the Plugins tab.
3. In the Activity Modules section Click on Manage tools.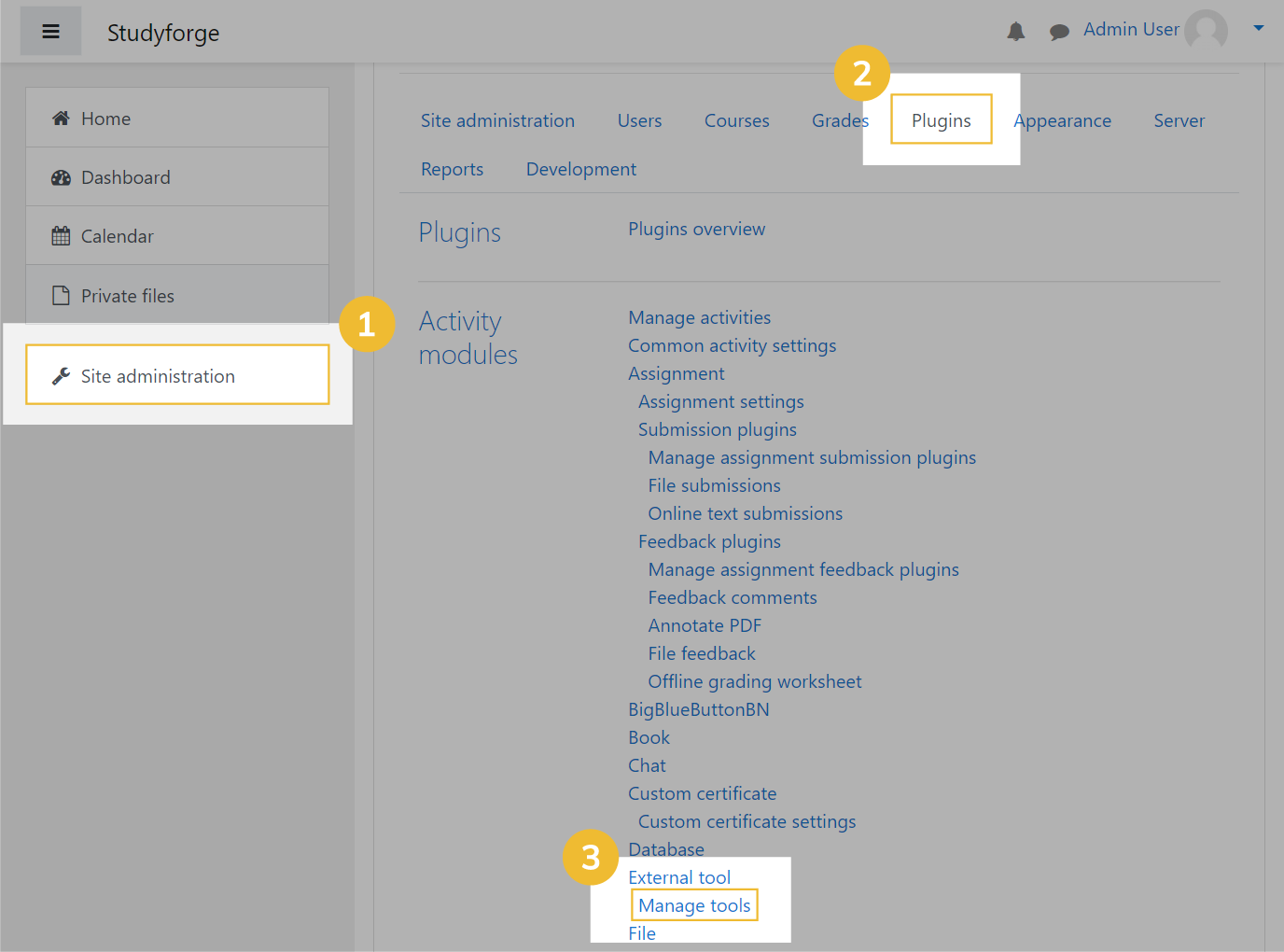 Note: Some Moodle versions may required an extra step to access Manage tools.
1. Site administration
2.Plugins
3. Activity modules
4. External Tool
Step 2: Manage Tools
1. Click on configure a tool manually.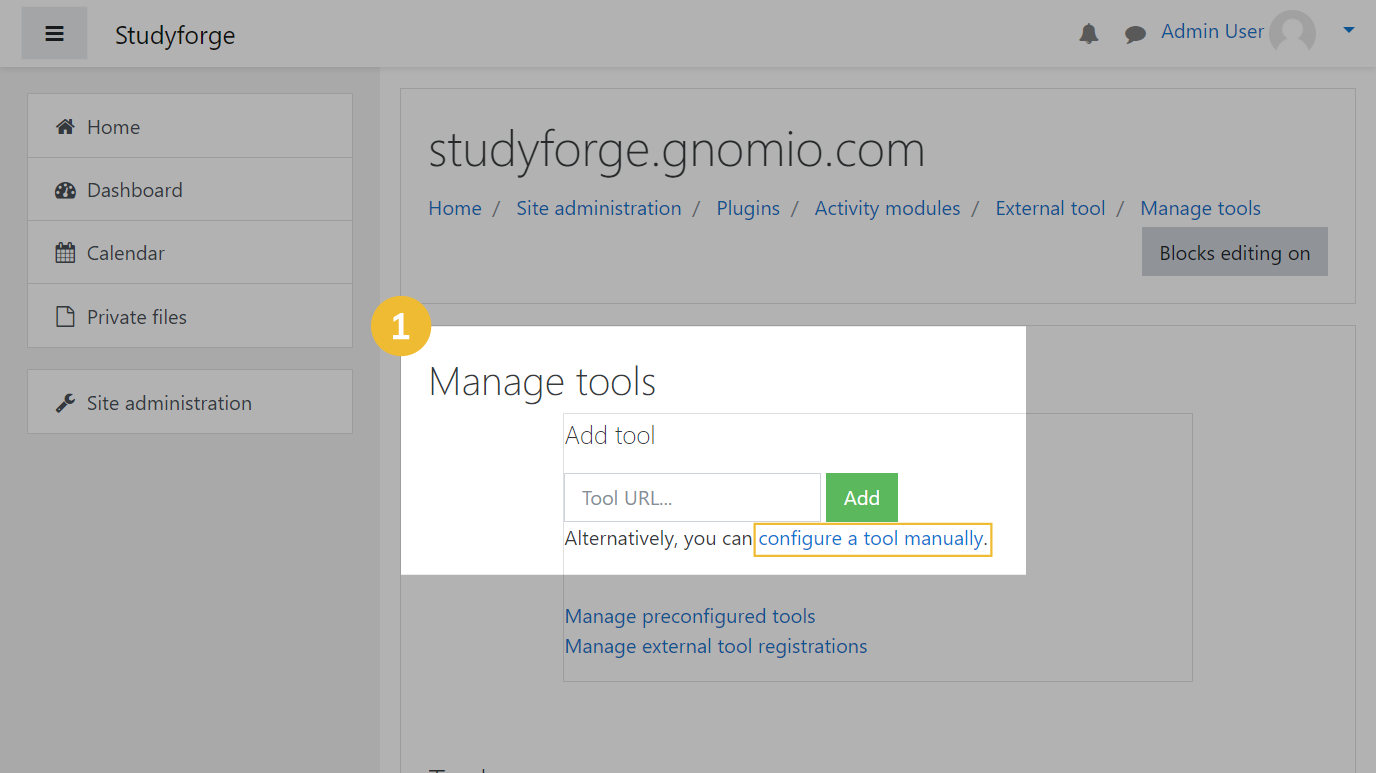 Step 3: External Tool Configuration
1. Enter the Tool name as StudyForge.
2. Enter the Tool URL as https://tool.studyforge.net.
3. Enter your Consumer Key and Secret (If you don't have this, please contact us).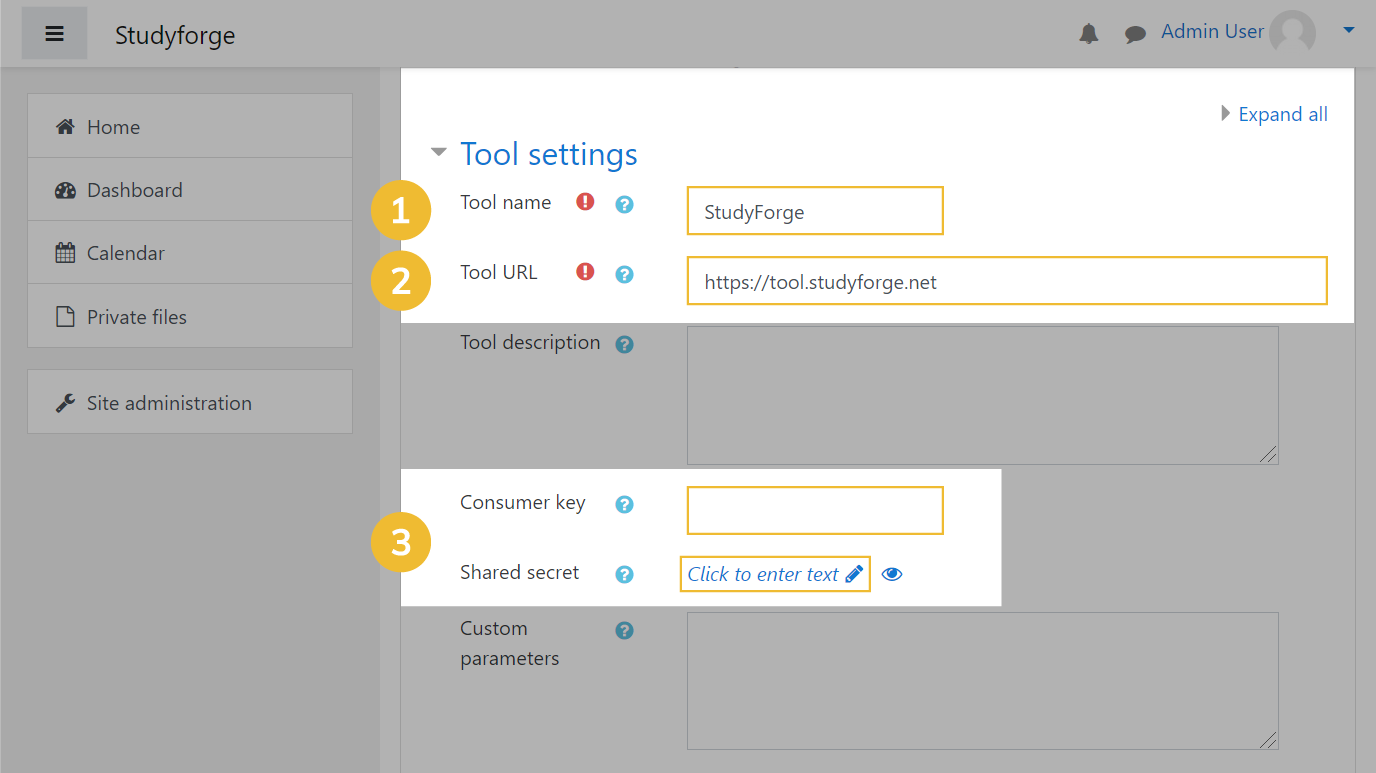 NOTE: Some Moodle versions will make you select a version.
Click LTI 1.0/1.1

4. Make sure "Share launcher's name with tool" is set to "Always."
5. Make sure "Share launcher's email with tool" is set to "Always."
6. Make sure you choose "Delegate to teacher" in the "Accept grades from the tool" drop down list.
7. Click "Save changes.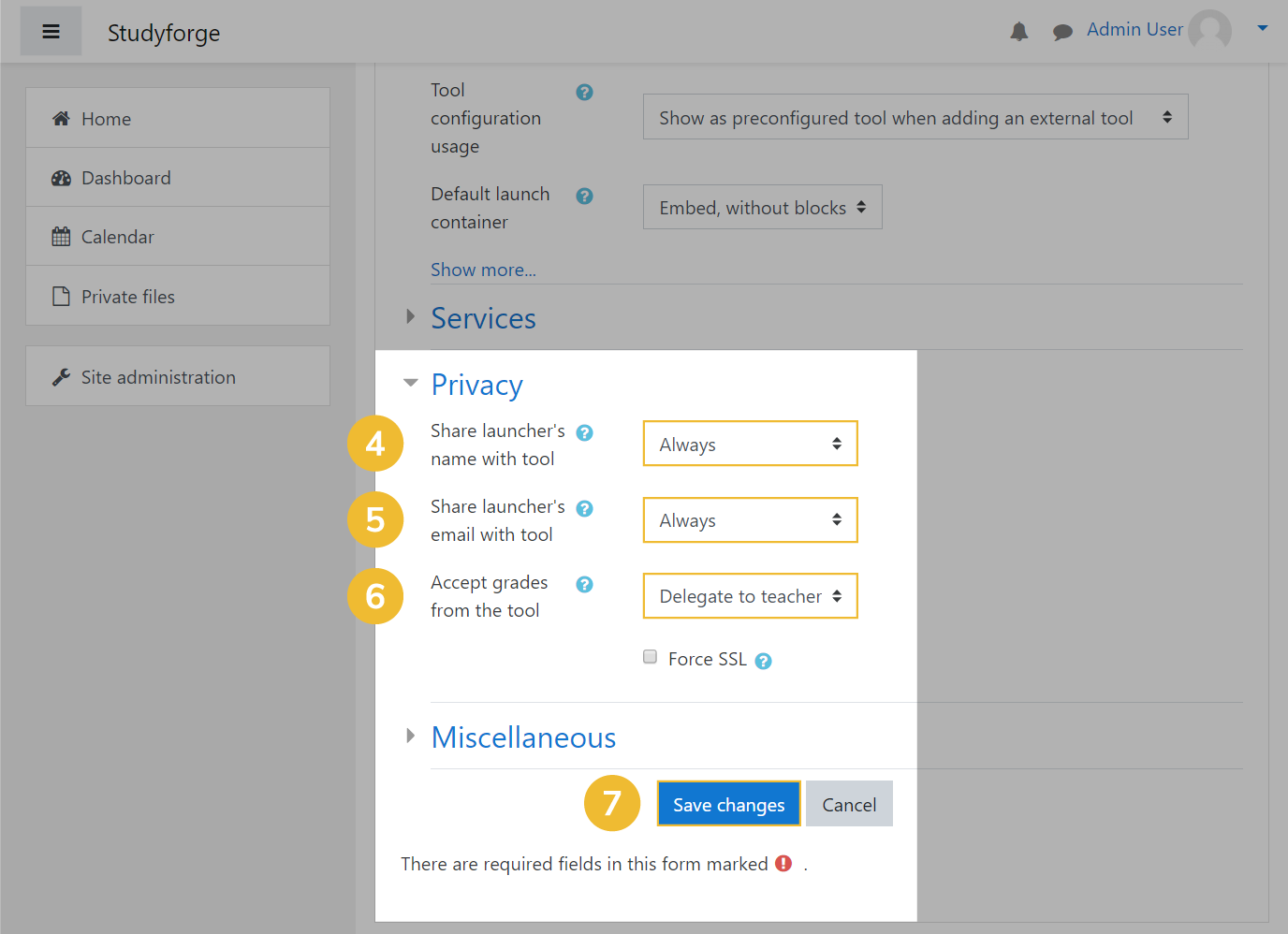 👏 Well done! You've installed a StudyForge course in Moodle.