Here are all the steps you need to get your StudyForge course up and running in D2L today. Before you start, make sure you have your StudyForge Course file saved and ready to import.
Part 1: Installing a Course in D2L
1.
Log in to your D2L account and click the Settings icon

.
2. Under Course Related: click Course Management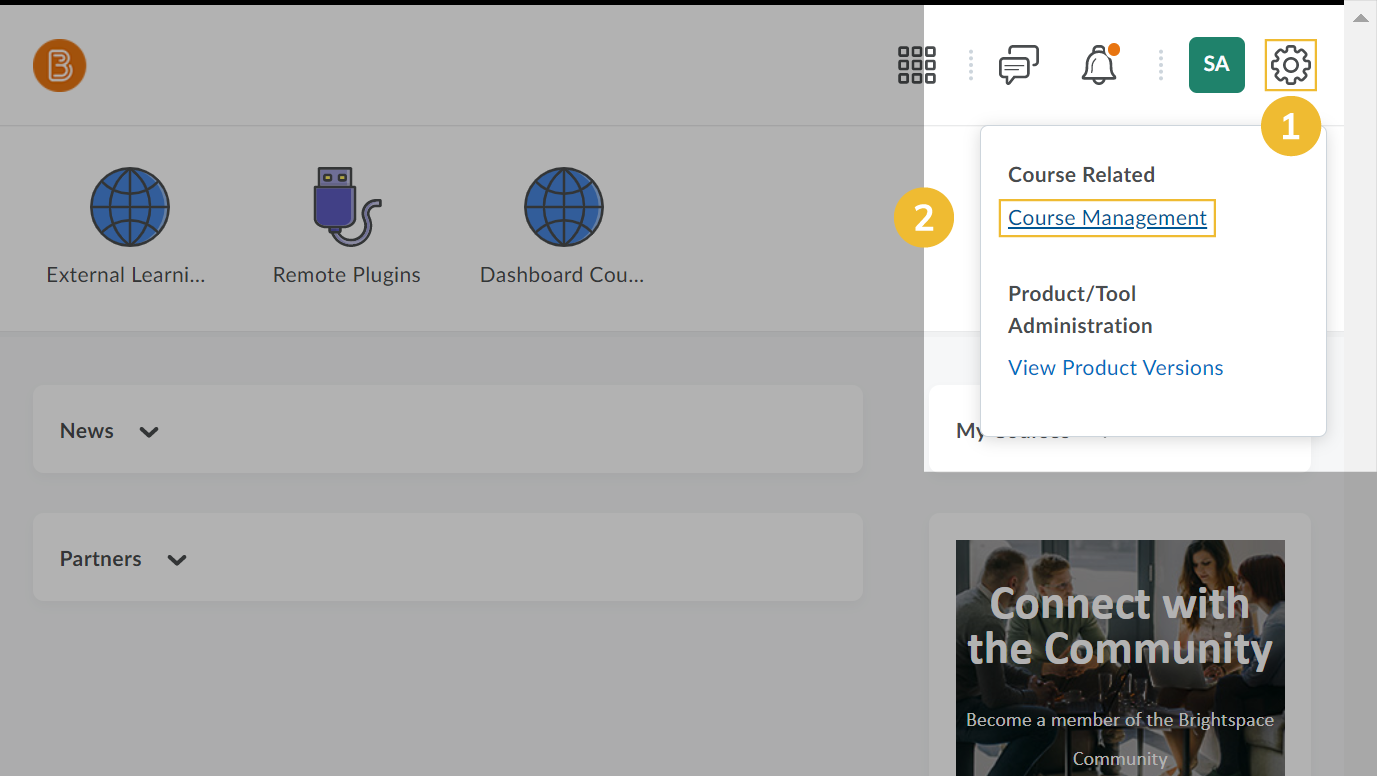 1. On the Manage Courses Page: click Create a New Course Offering or Template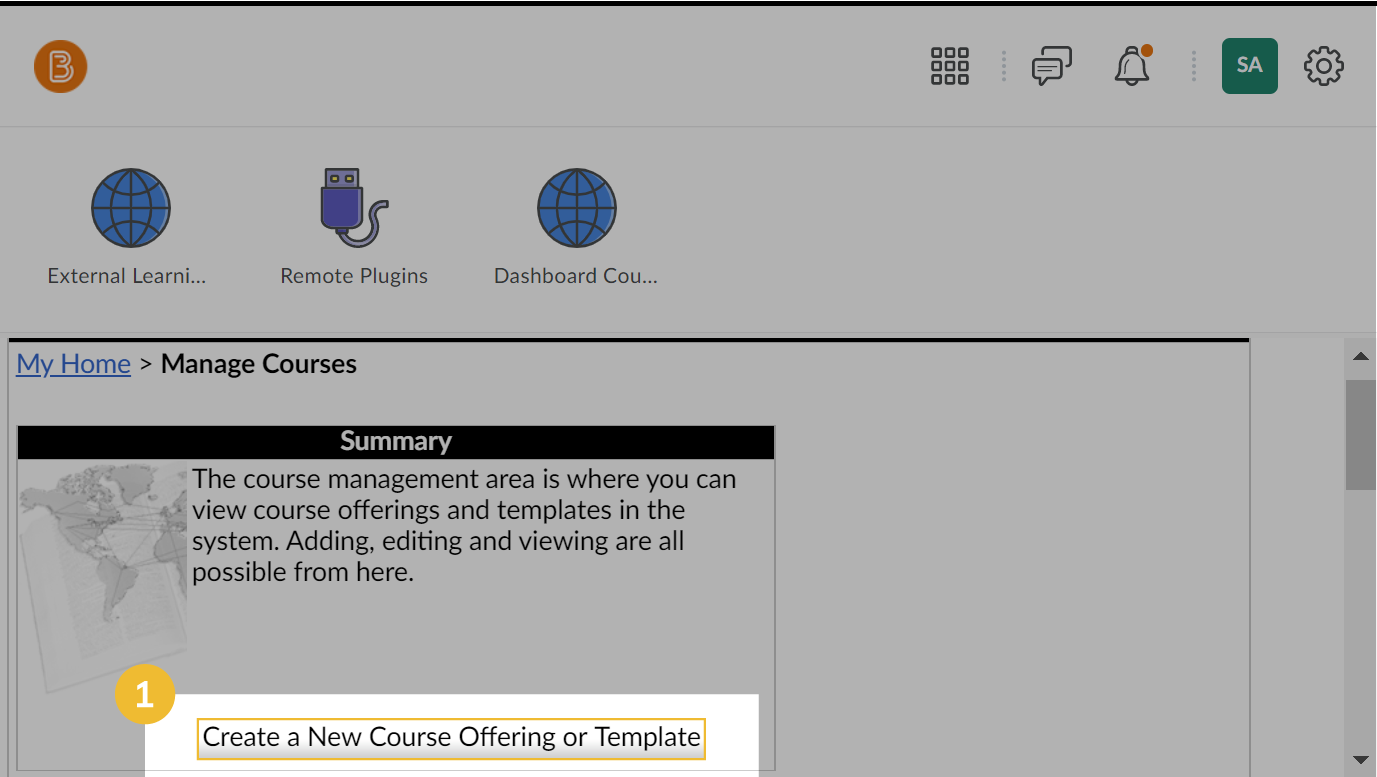 Step1: Choose Course Creation Type
1. Click Create a new course template and a new course offering that has never been offered before.
2. Click Next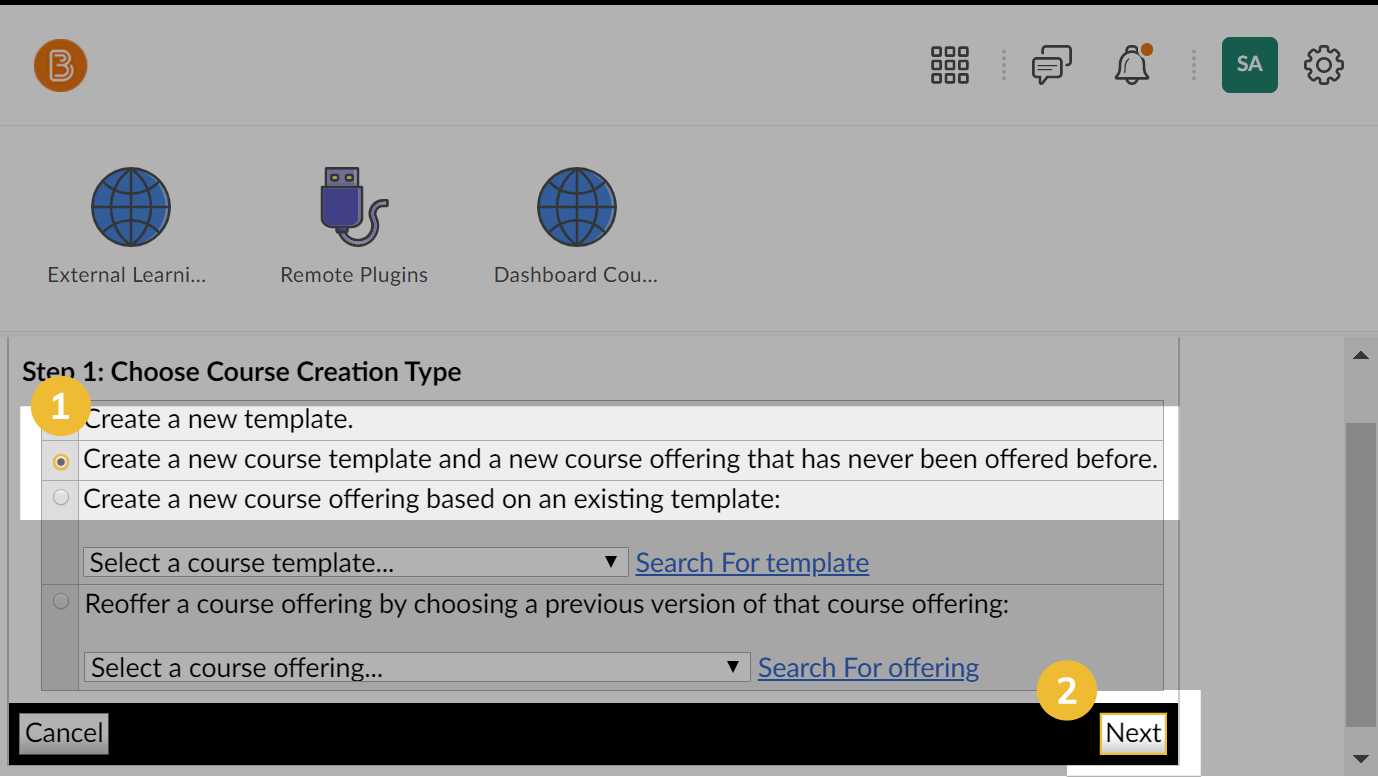 Step 2: Enter Template Information
3. Type the course name (ie: Calculus) in Course Template Name:
Type the course code (ie: CALC) in Course Template Code:
From the Department dropdown menu, select the appropriate department.
4. Click Next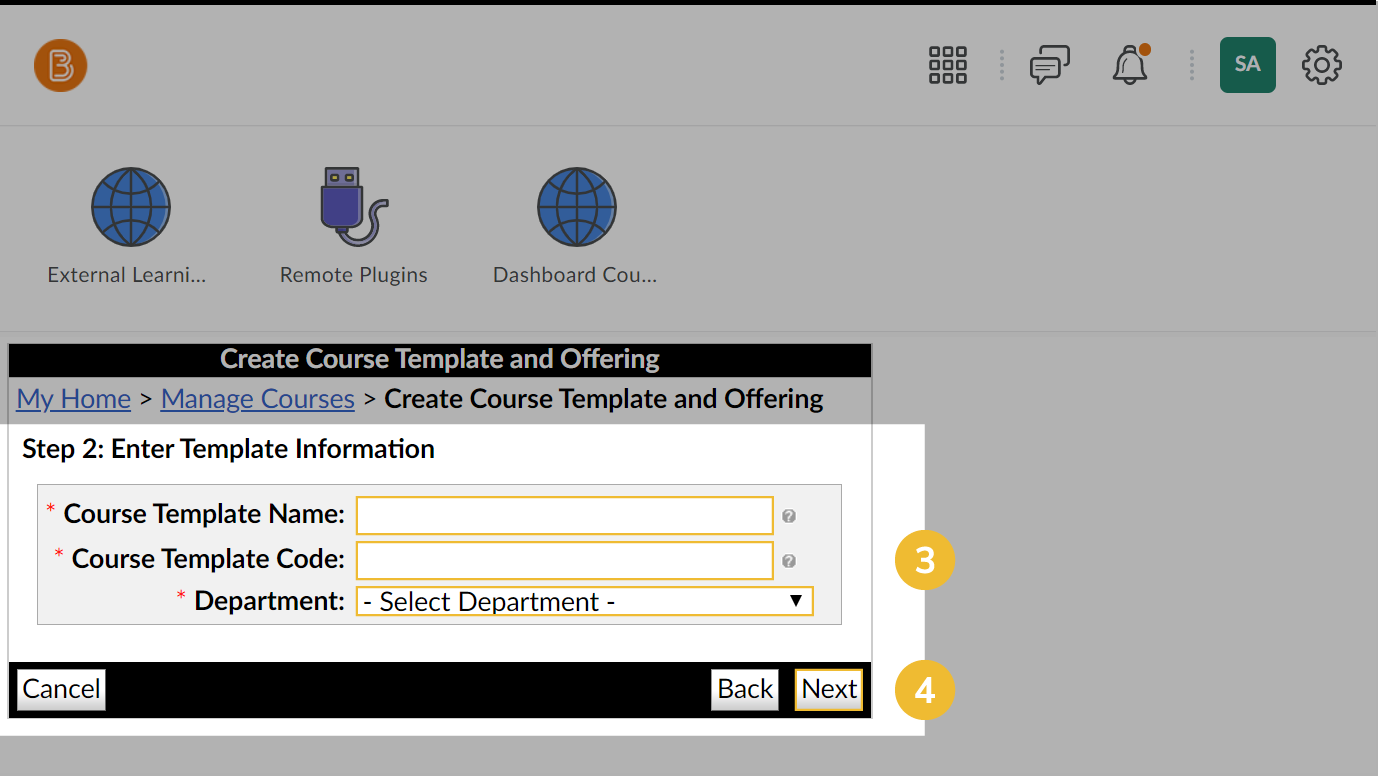 Step 3: Enter Course Information
5. Type course name (ie: Calculus) in Course Offering Name:
Type course code in (ie: CALC2020) Course Offering Code:
From the Semester dropdown menu, select the appropriate Semester for your course.
Start Date:
End Date:
6. Click Next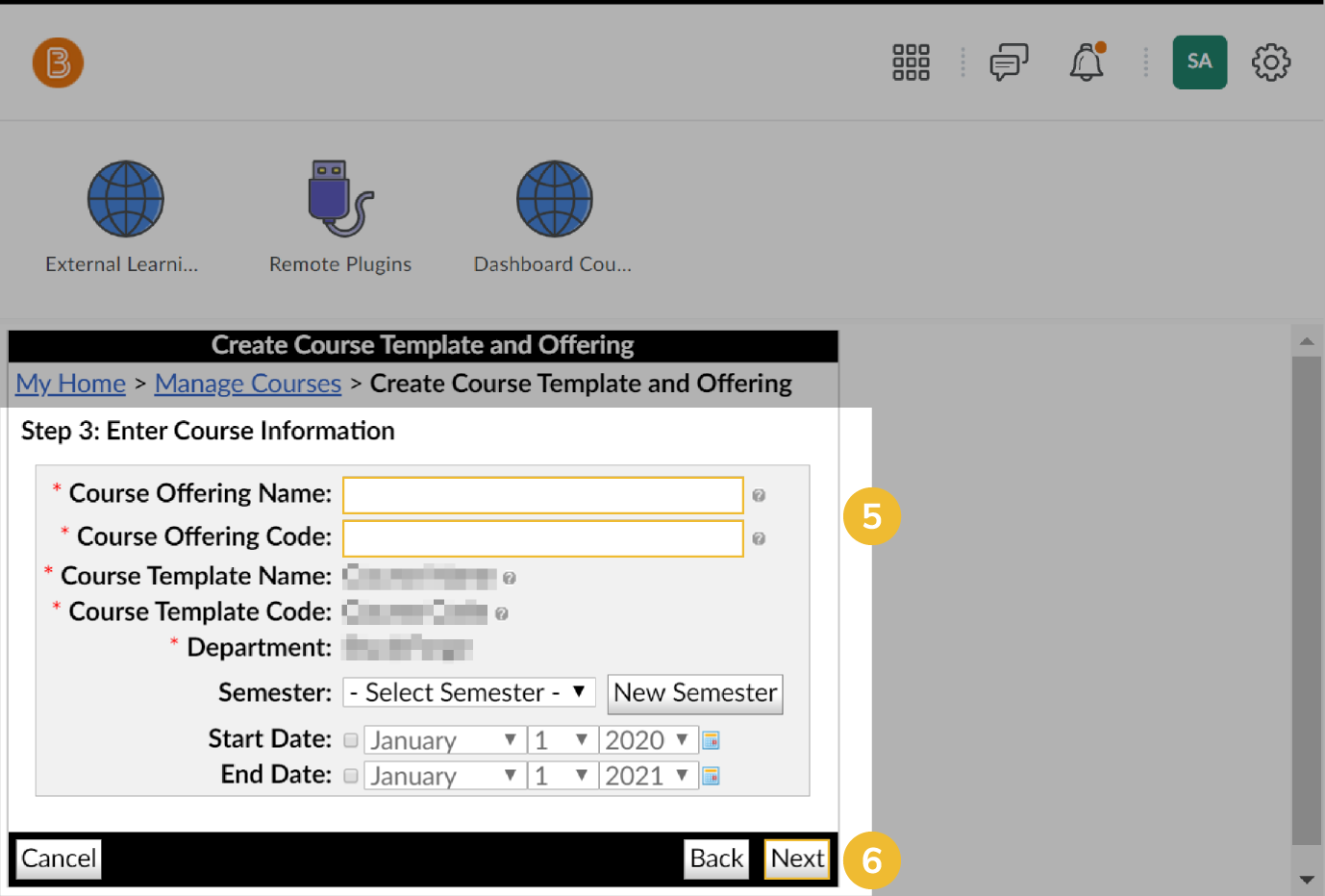 Step 4: Confirm Course Template and Offering Create Information
Confirm the information is correct for the course you are downloading
7. Click Create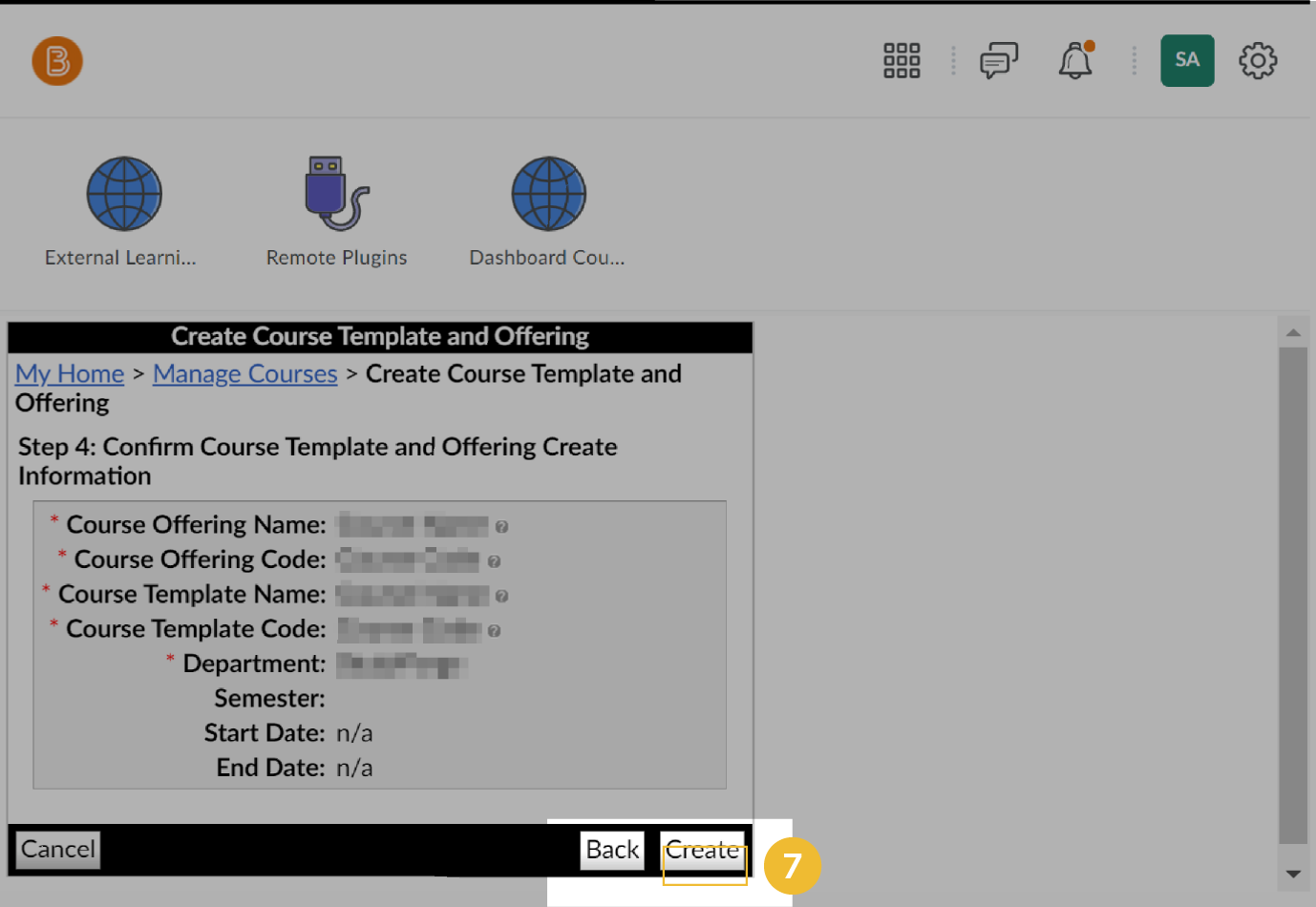 8. Click Modify the new course offering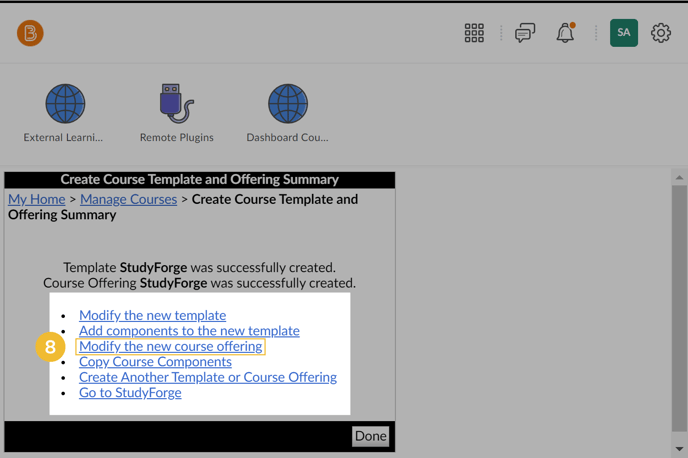 Step 5: Course Offering Information
1. Click Save
2. Click Course Tools
3. Click Edit Course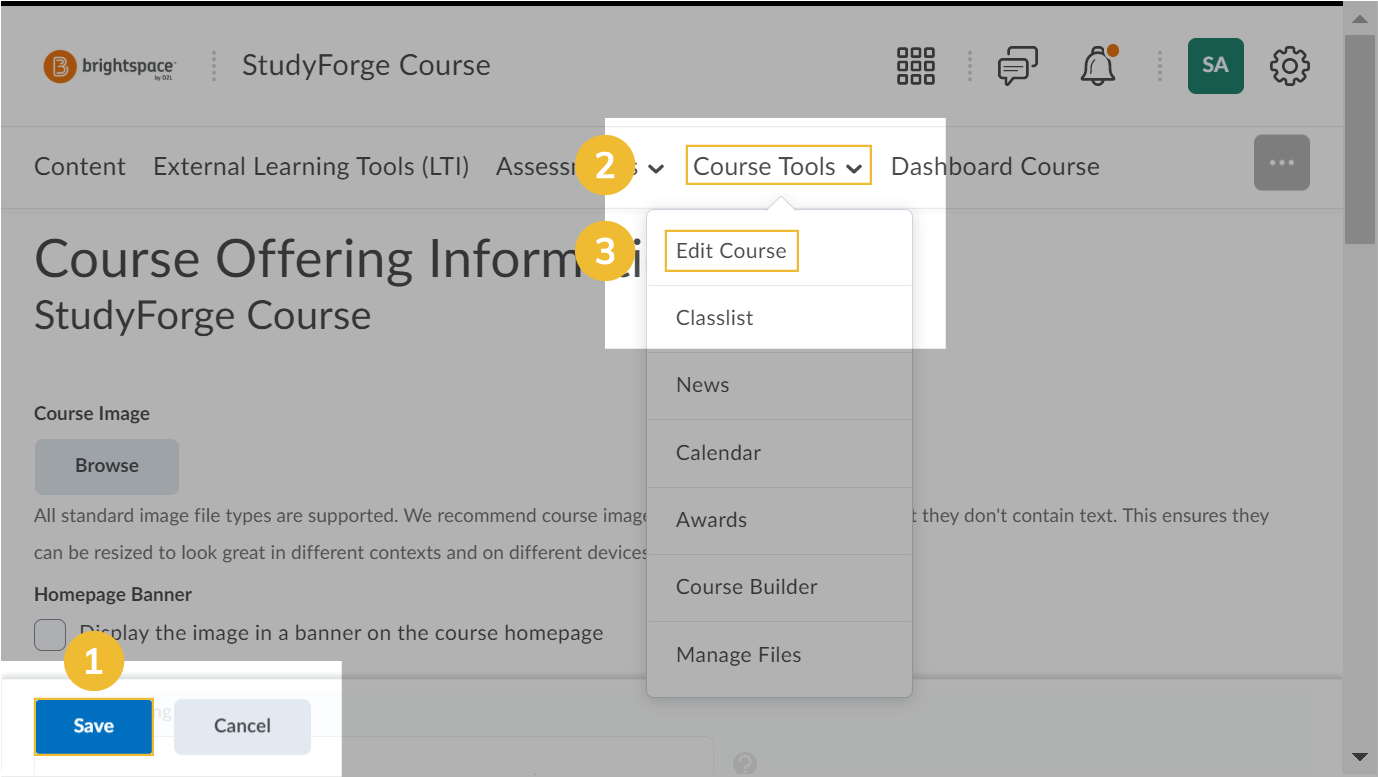 Step 6: Course Administration
1. Click Import/Export/Copy Components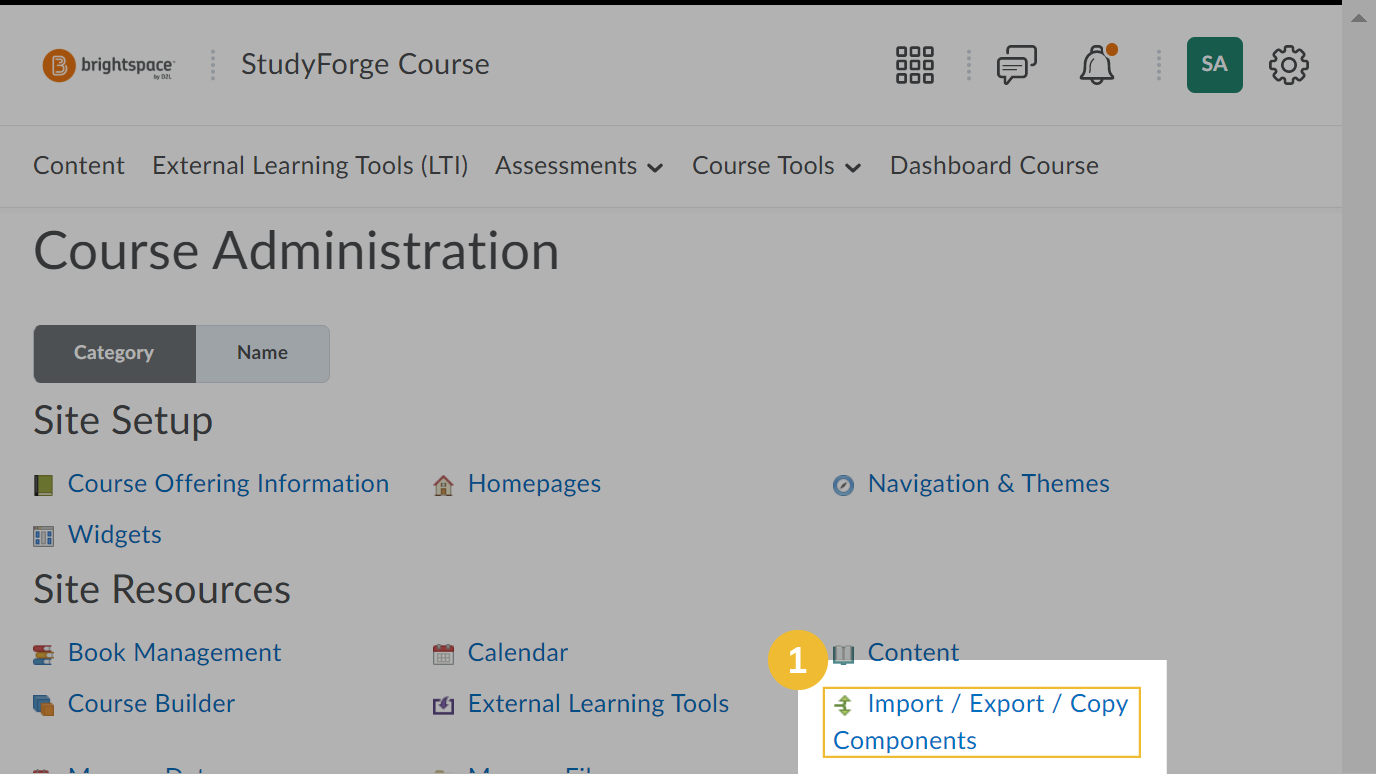 Step 7: Import Components
1. Click Import Components
2. Click Start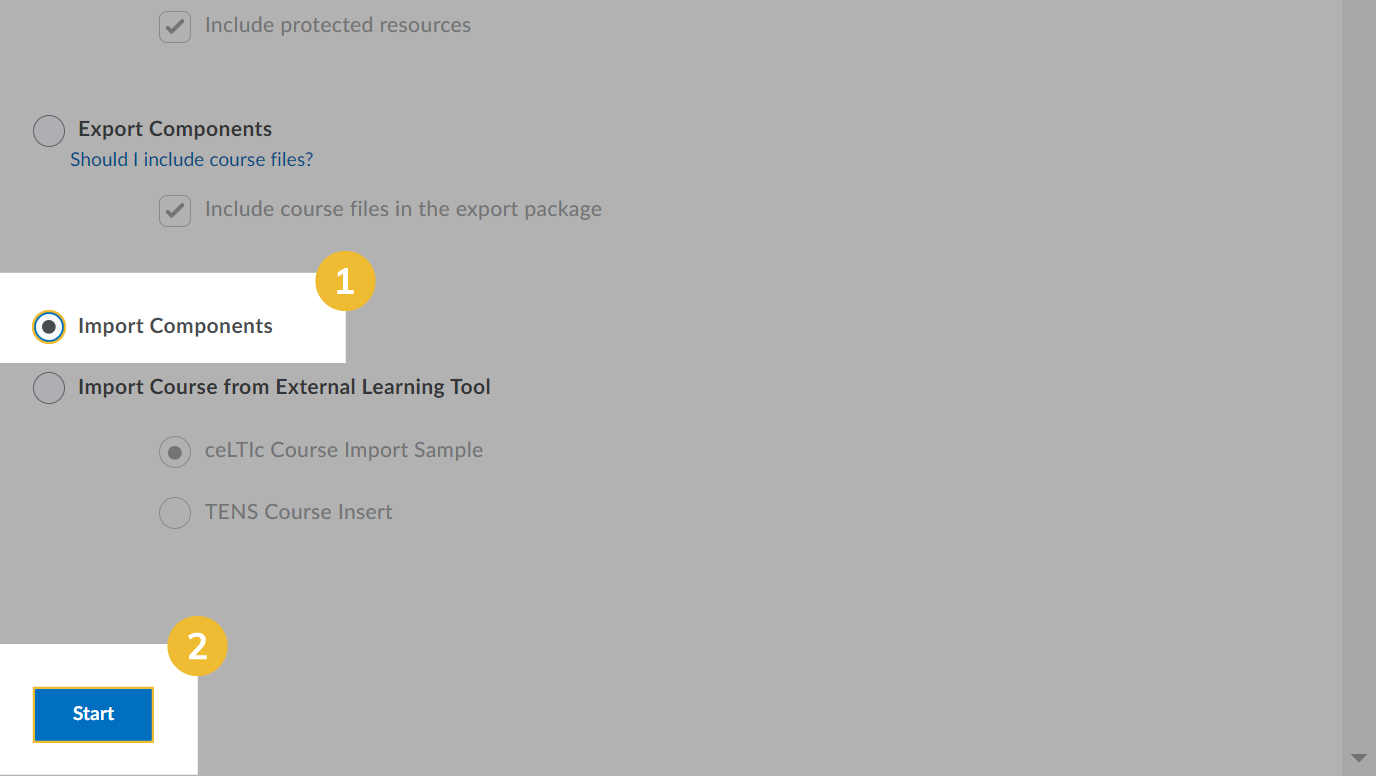 Step 8: Import Course Package
1. Click Upload and select the StudyForge Course file you previously downloaded.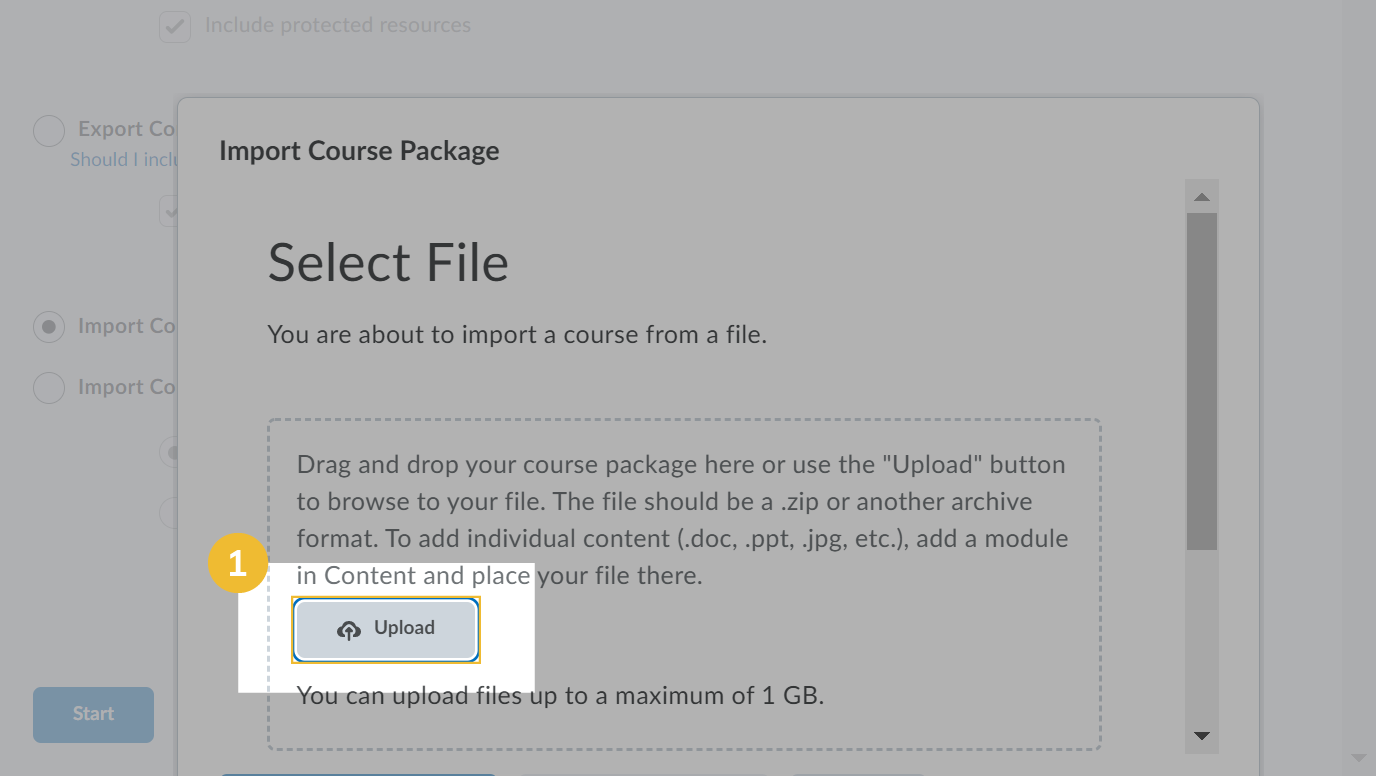 2. Click Import All Components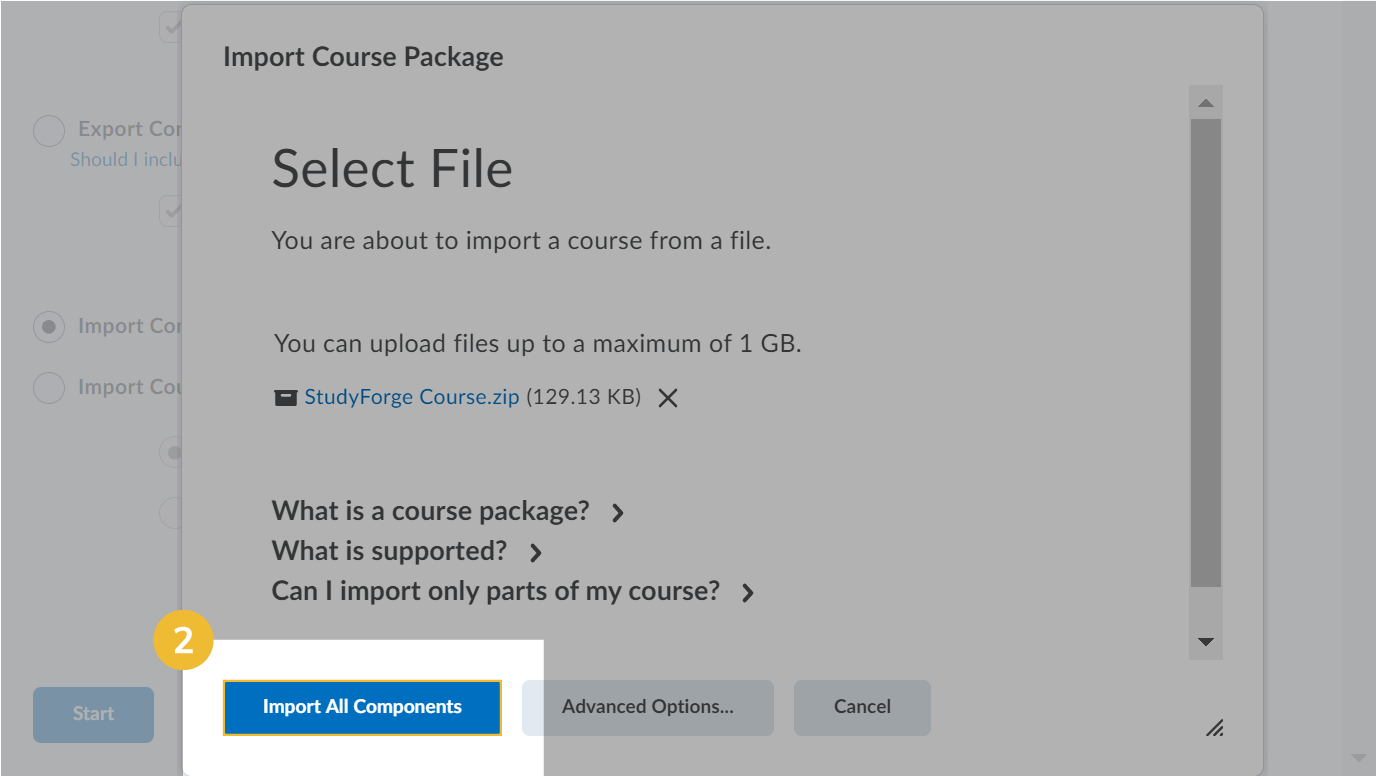 3. Wait for the course to be Imported and then click View Content this will take you to your course.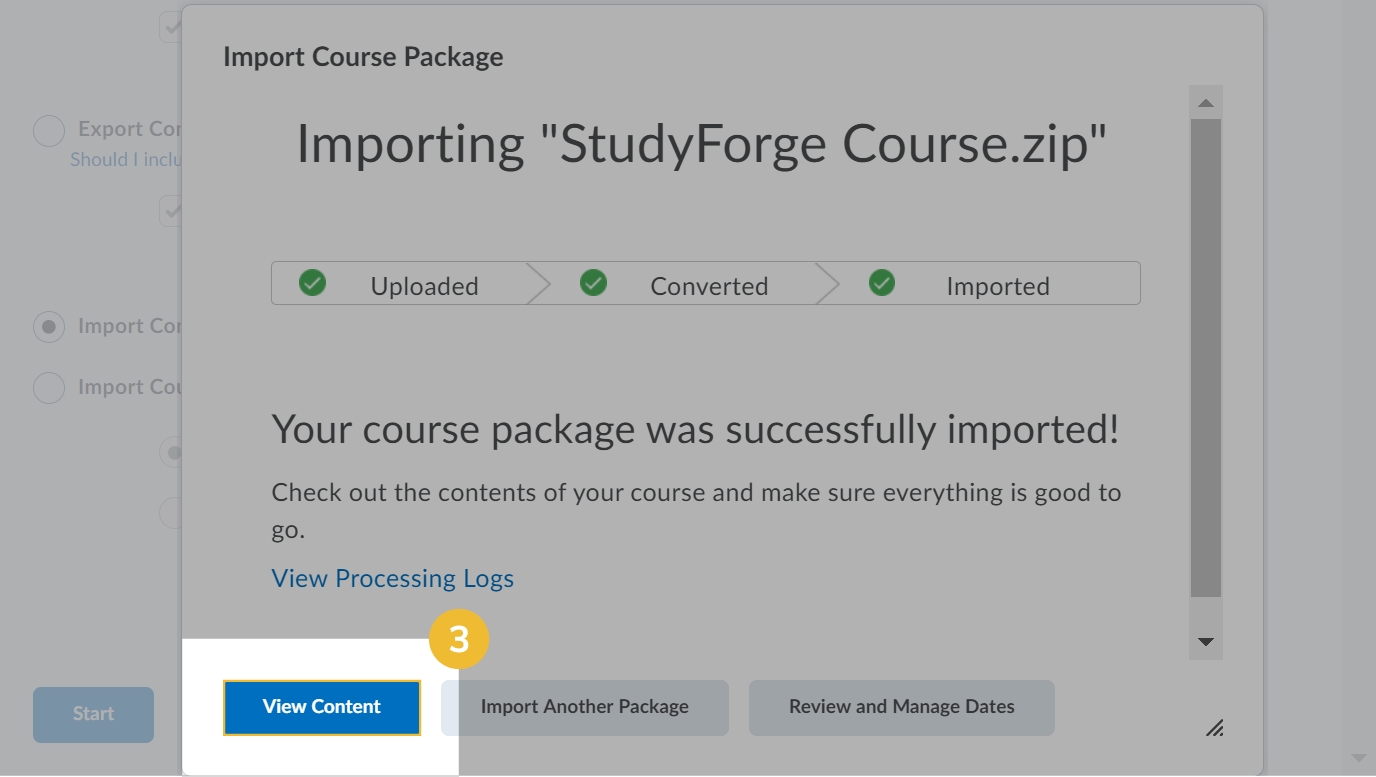 Part 2: Adding StudyForge as an External Tool
Note: You only have to do this once the first time you install a StudyForge course
Step 1: Course Homepage
1. Click External Learning Tools (LTI) in the navigation menu.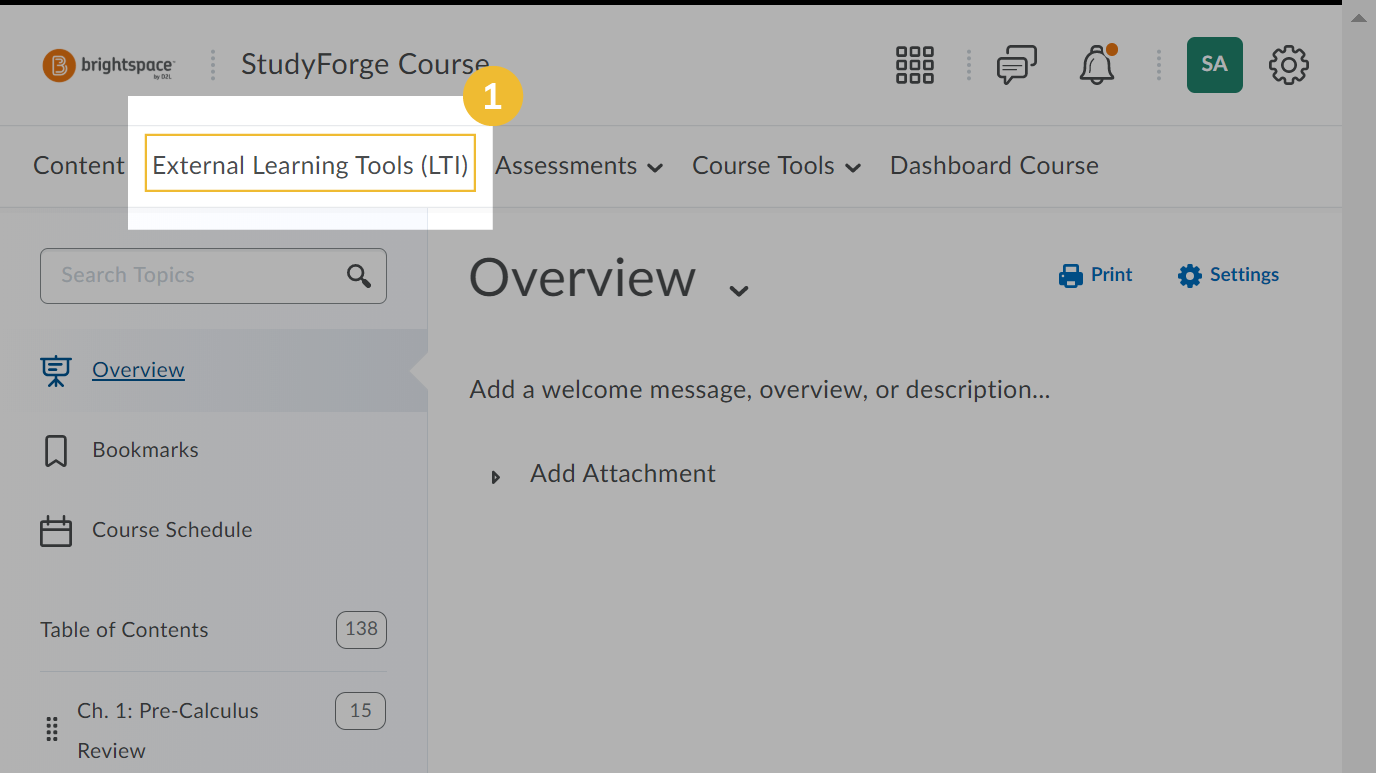 Step 2: External Learning Tools (LTI)
1. Click Manage Tool Provider
2. Click New Tool Provider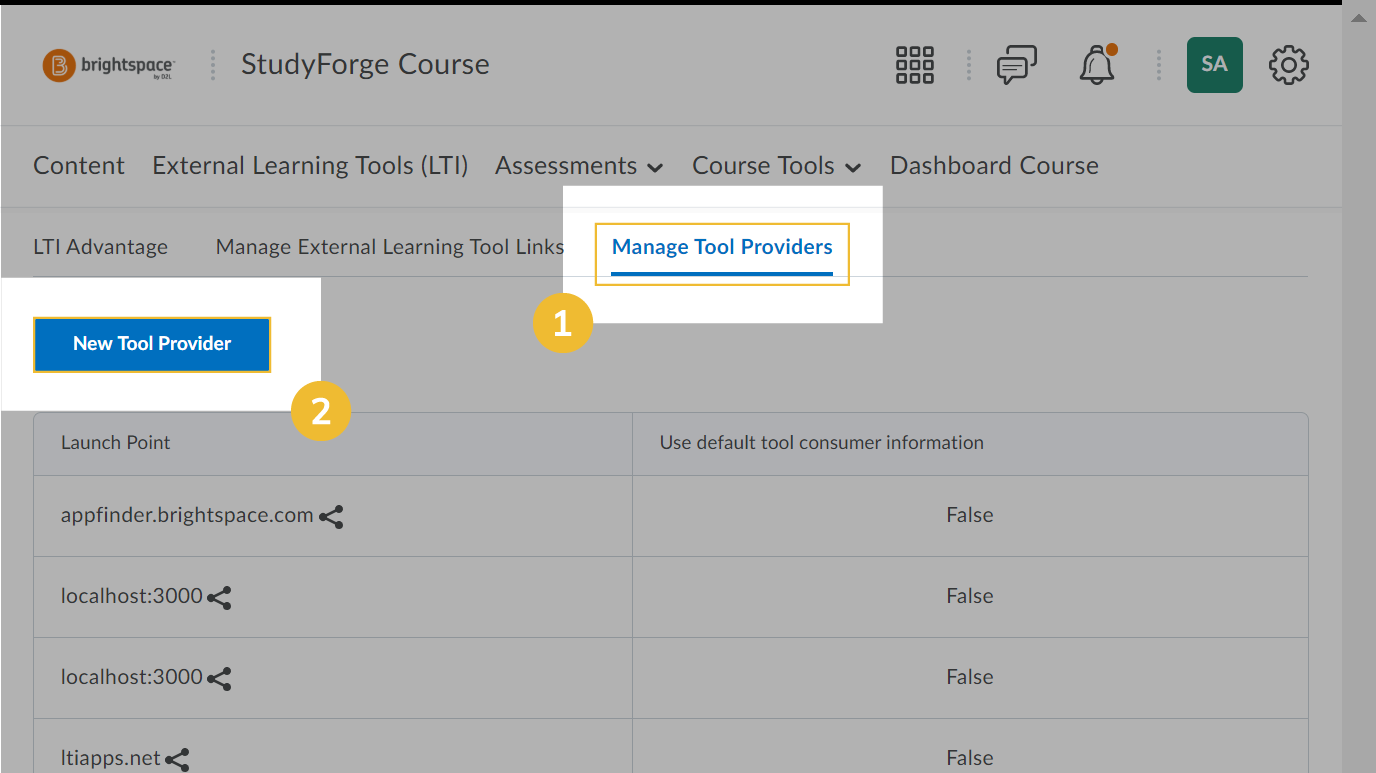 Step 4: New Tool Provider
1. Enter tool.studyforge.net as the Launch Point.
2. Select Inherit Global (1.1) as the Version.
3. Select HMAC-SHA1 as the OAuth Signature Method.
4. Enter the Secret provided by StudyForge.
5. Click Use custom tool consumer information instead of default box.
6. Enter the Consumer Key provided by StudyForge.
7. Type StudyForge.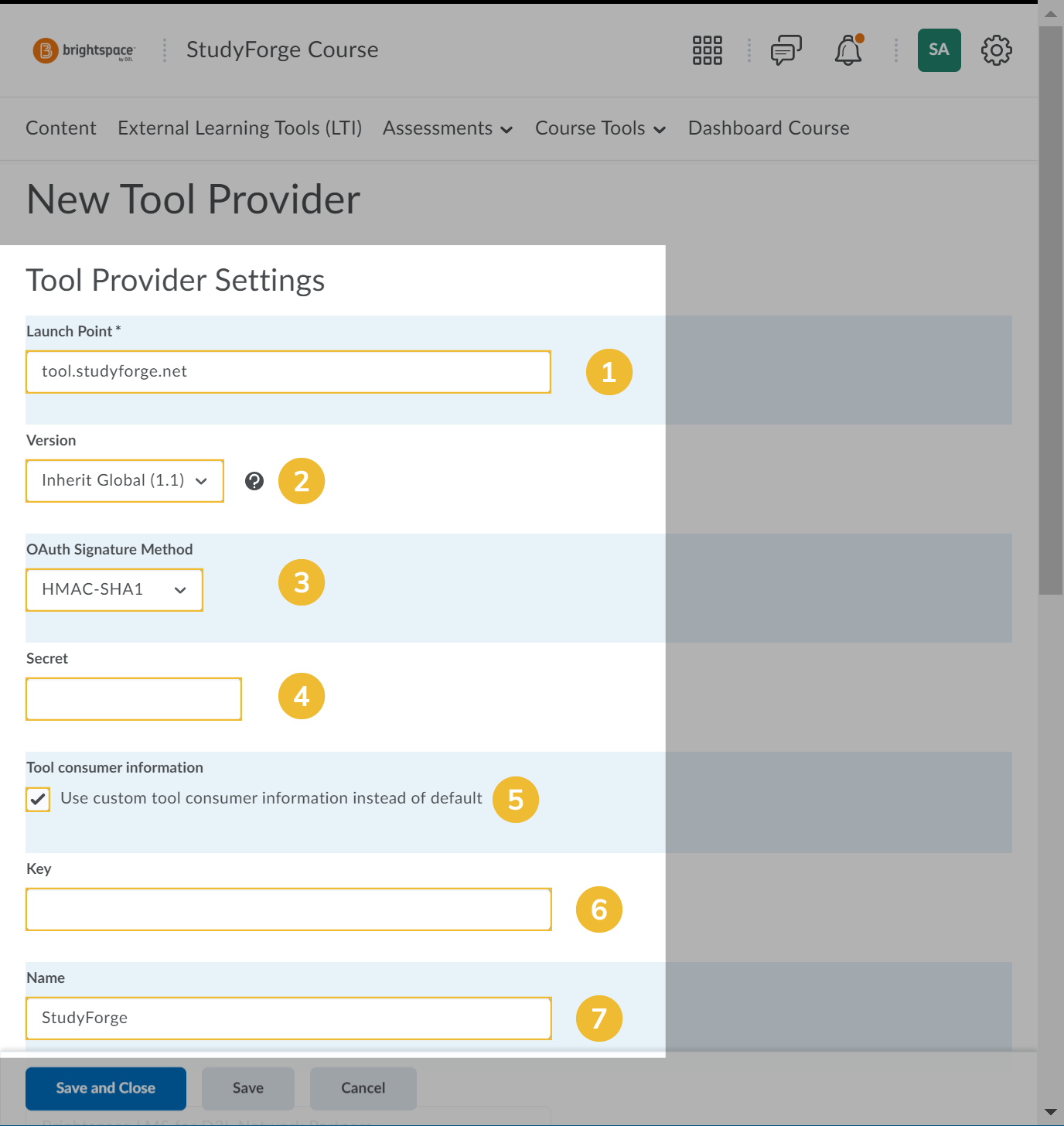 8. Type: StudyForge Tool Settings.
9. Type info@studyforge.net.
10. Make sure the Allow users to use this tool provider box is checked.
11. It is recommended to check all 11 boxes under Security Settings. This will give you the best experience when using StudyForge.
12. Make sure the Current Org Unit: Course Name (ie: Calculus) box is checked.
13. Click Save and Close.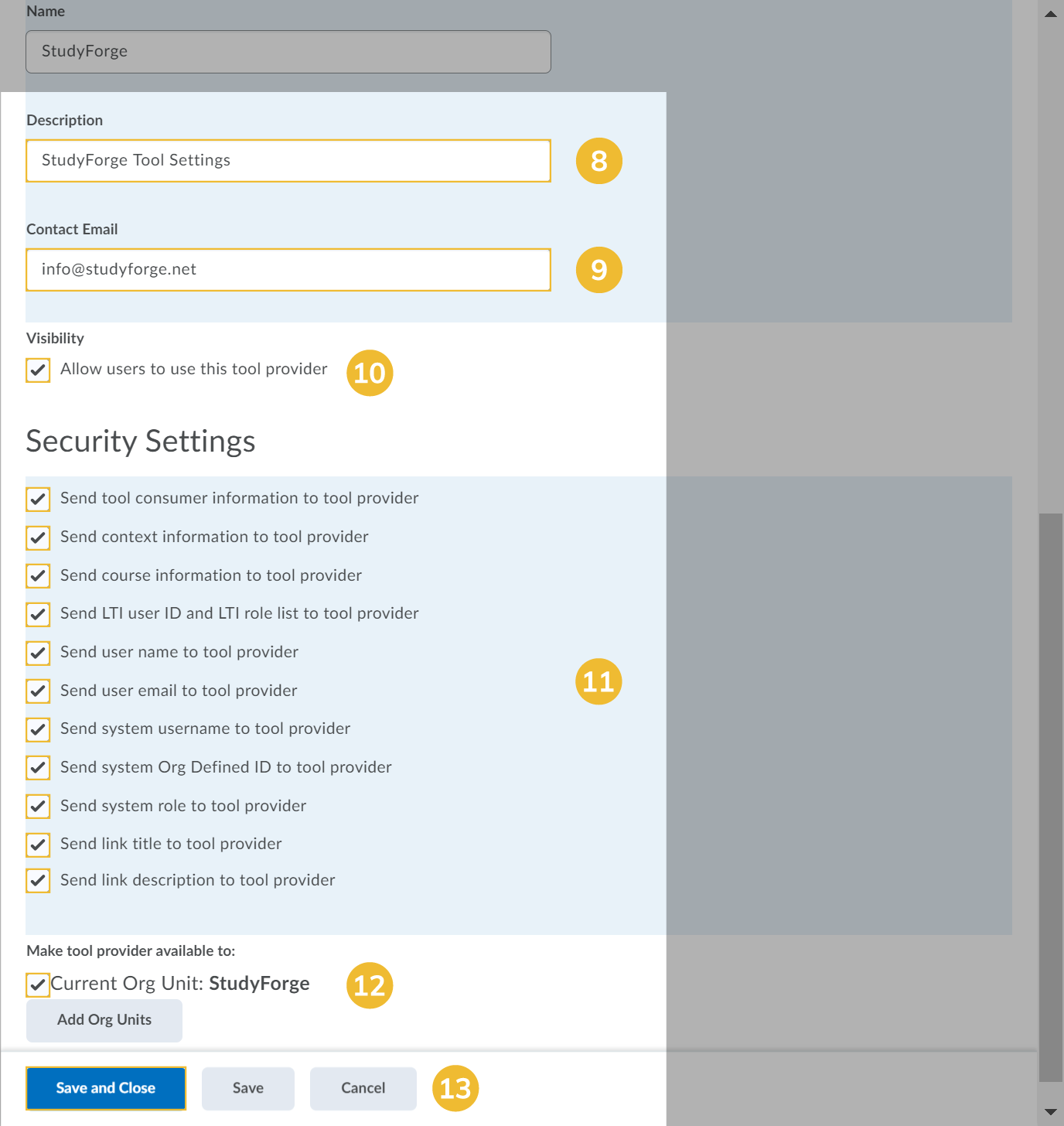 🙌 Amazing! You installed a StudyForge course in D2L Brightspace.