All the steps you need to get your StudyForge course up and running in Canvas today.
Part 1: Installing (Importing) a Course in Canvas
Step 1: Dashboard
1. Log in to your Canvas account and make sure you're on the dashboard.
2. Click Start a New Course.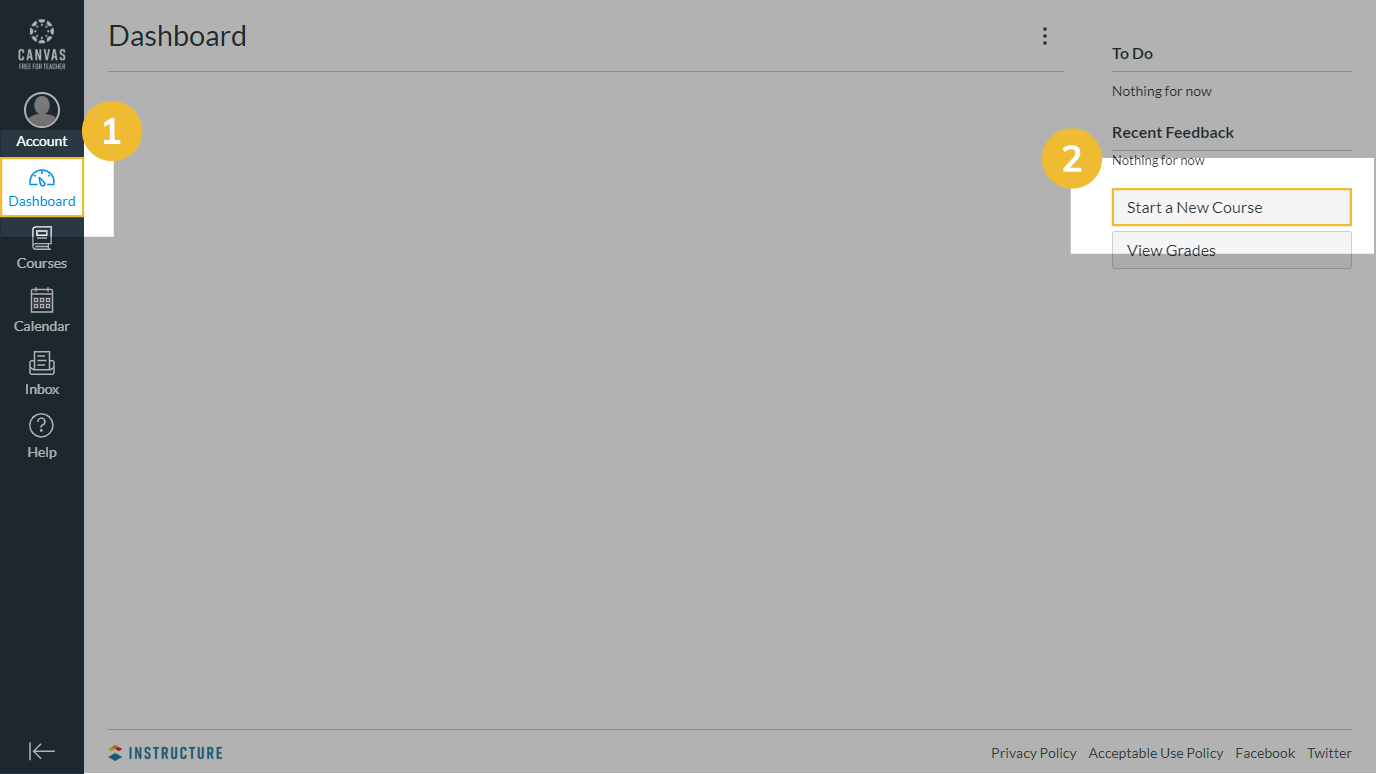 Step 2: Start a New Course
1. Enter the Course Name.
2. Next click on Create Course.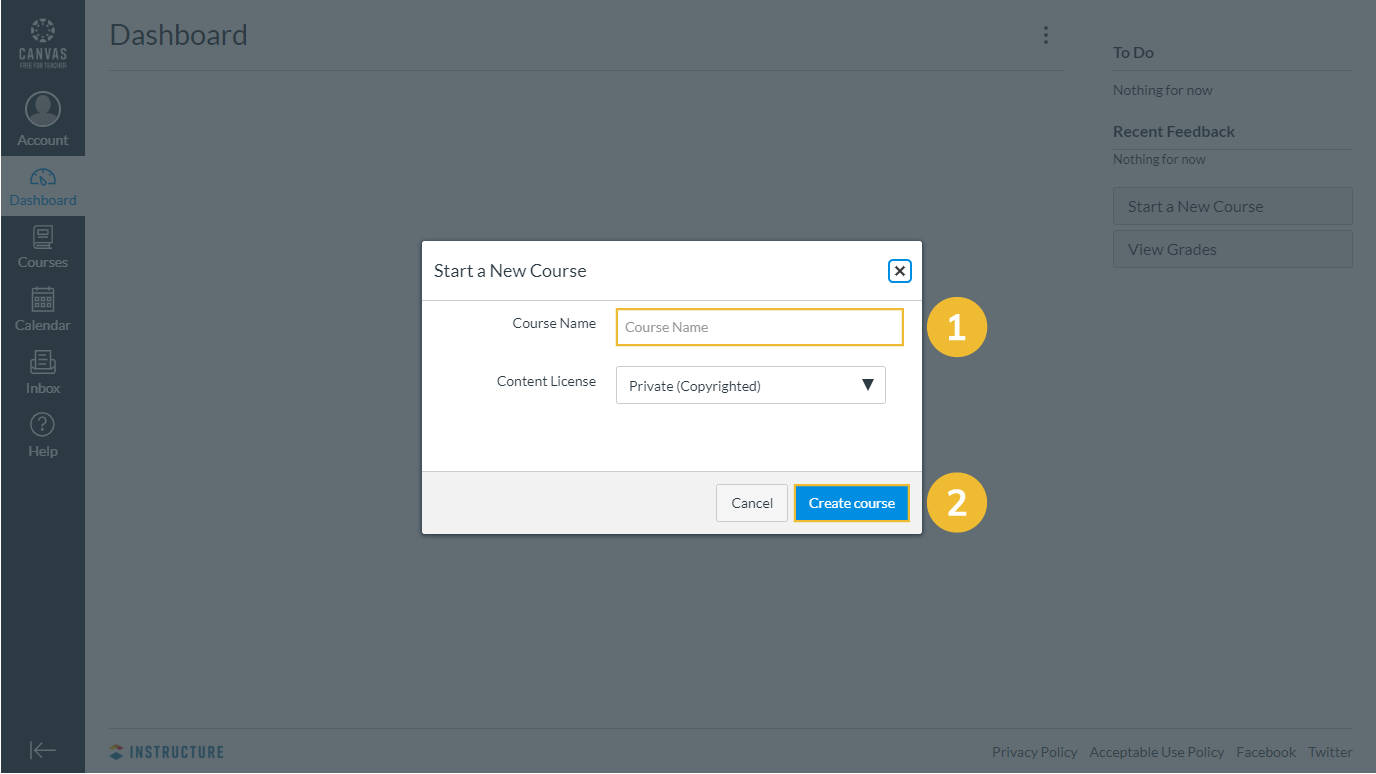 Step 3: Courses
1. Click Add existing content.
Step 4: Import Content
1. For Content Type, choose Canvas Course Export Package.
2. Click the Choose File button and select the StudyForge course shell you have already downloaded. (Please contact us if you don't have this file.)
3. Select the All content radio button.
4. Click Import.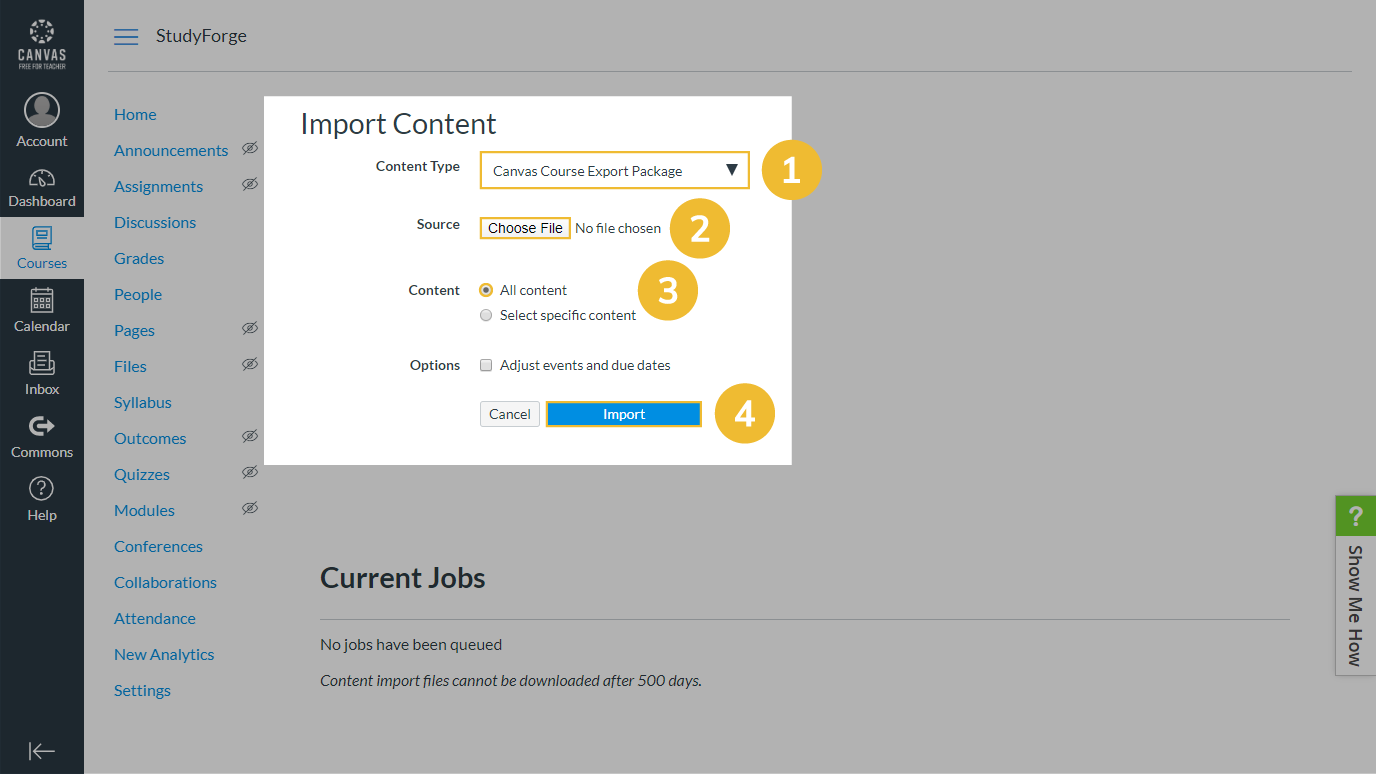 Part 2: Adding StudyForge as an LTI Tool in Canvas
The instructions below will add the StudyForge settings to the course level. If you have multiple StudyForge courses then we highly recommend adding the tool once for your whole institution at the site level, and delete any tool settings created within the course. This is available to Canvas paid users.
Step 1: Settings
1. Click Settings.
If you don't see Settings navigate to the course you want to add StudyForge as an LTI tool to.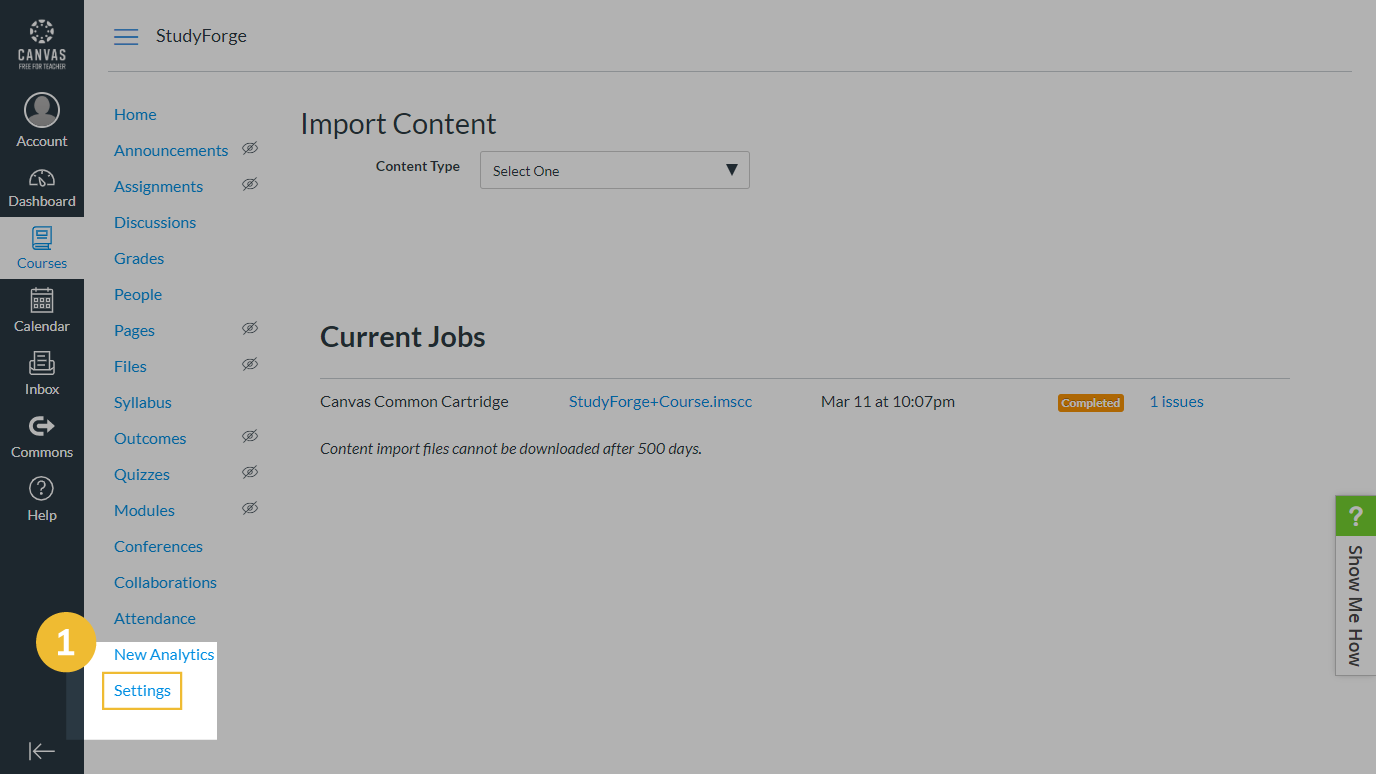 2. Select the Apps tab.
3. Then click on View App Configurations.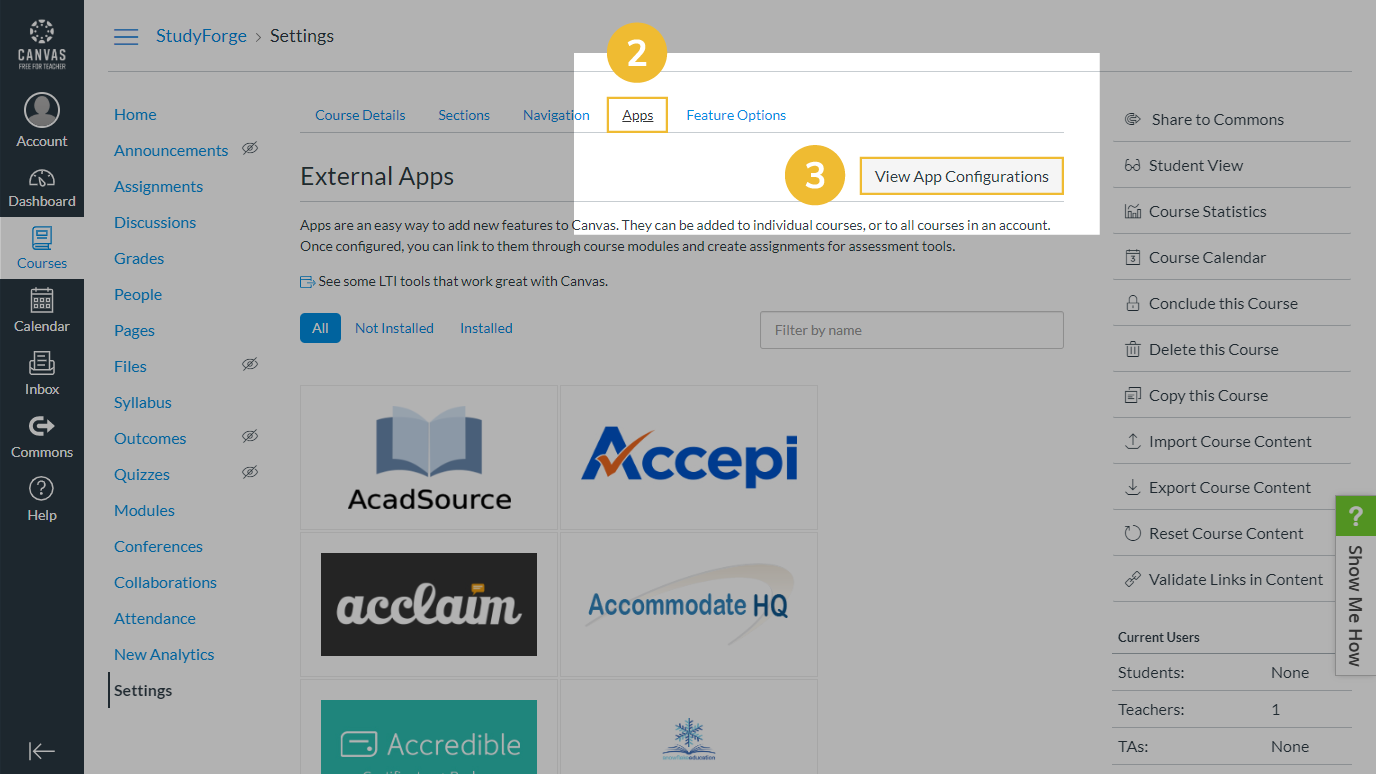 Step 2: External Apps
1. Click on the StudyForge settings icon.
2. Click Edit.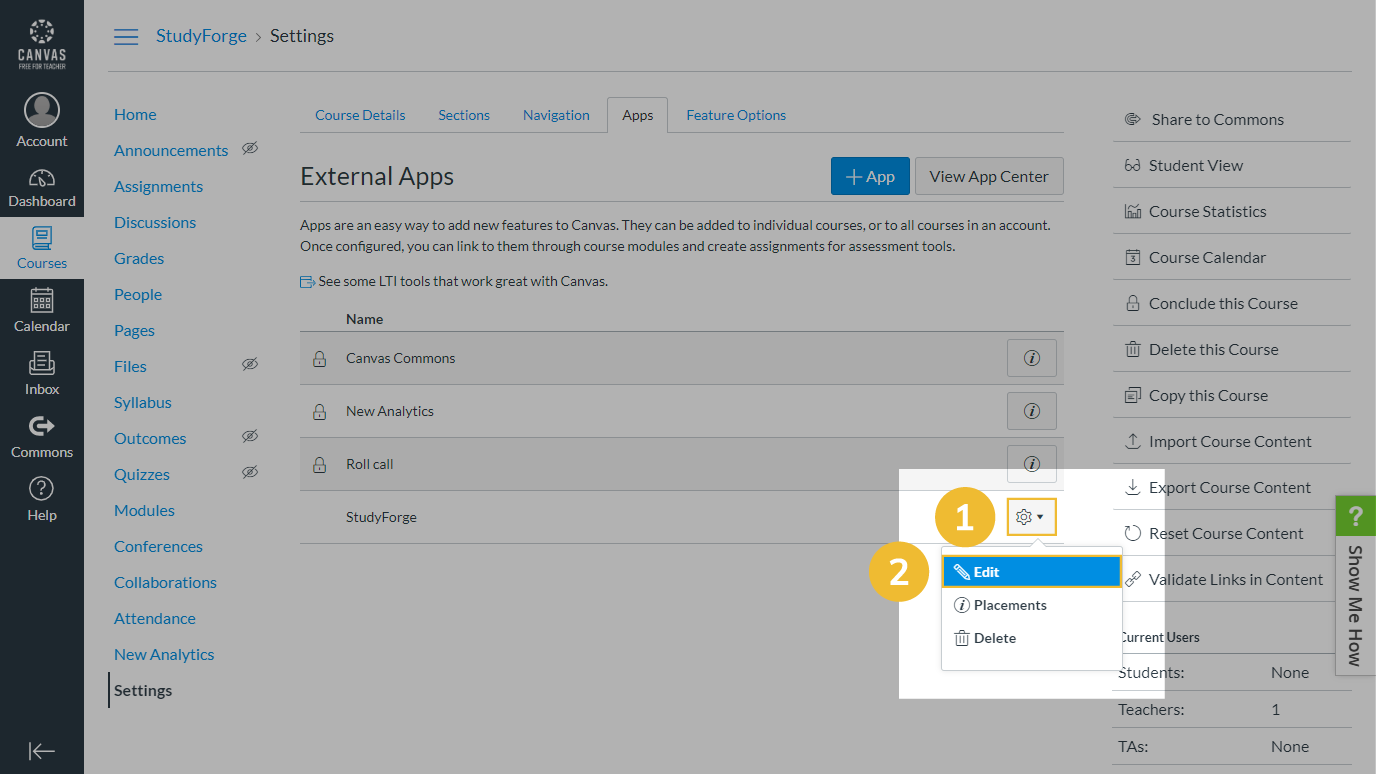 Step 3: Edit App
1. Enter StudyForge as the Name if it isn't already there.
2. Enter your Consumer Key and Secret.
Don't enter anything into the Launch URL.
3. Make sure that the Domain is tool.studyforge.net.
4. Finally click Submit.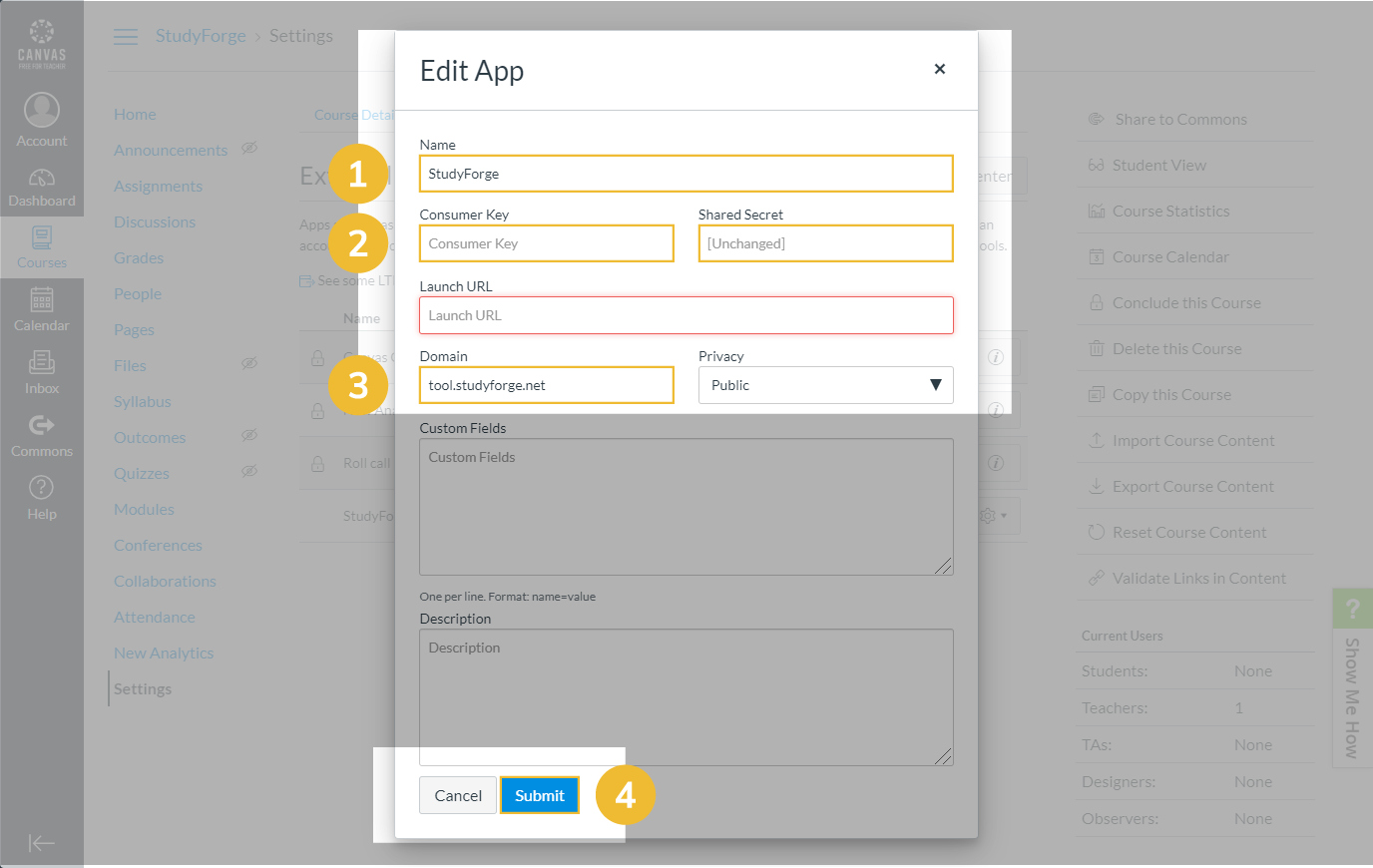 🙌 Nice work! You are all set to go. Your final step should be to customize the gradebook, but those steps are beyond the scope of this article. Go to "Modules" and click on a lesson to make sure the integration is working.