StudyForge has a 21 day grace period in which a teacher can withdraw a student and refund the license back into the School's account.
1. On the teacher's StudyForge navigation bar, click the hamburger menu.

2. Click Manager Users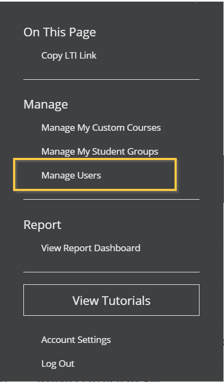 3. Use the search bar to the left and type in the student's name.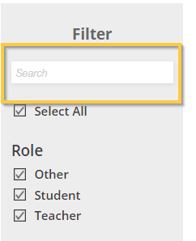 4. When the student you need to refund appears, click on their Enrolment Expires On date.

5. Click Refund and the student will be unenrolled and the license put back into the School's account.