How to access an LTI link in Moodle
Sometimes we may ask you to provide a LTI link to help us with a support ticket. Here are the steps to access them.
1. In your Moodle course page, click on the settings icon to the right of your course title.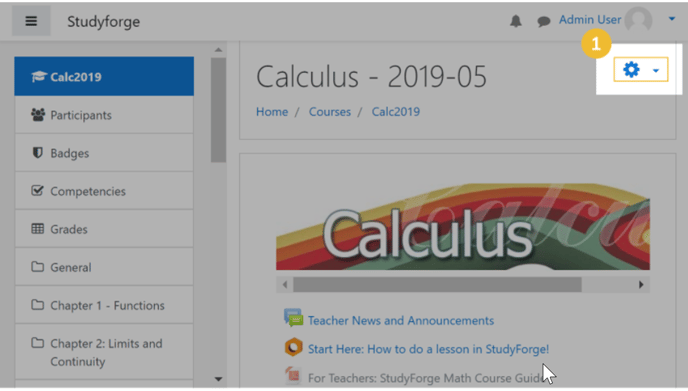 2. Click Turn editing on.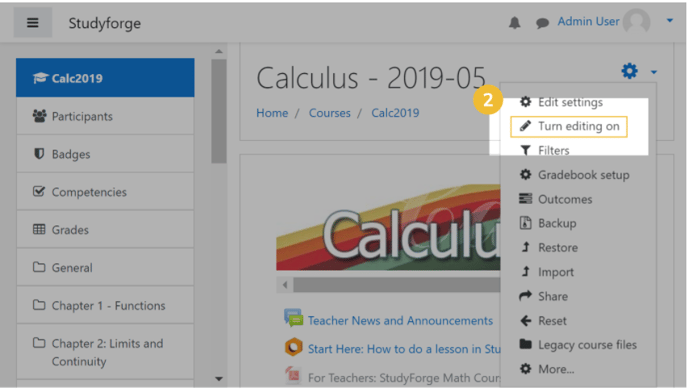 3. Find the test/lesson that we've requested the LTI link and click Edit down arrow.

4. Select Edit Settings.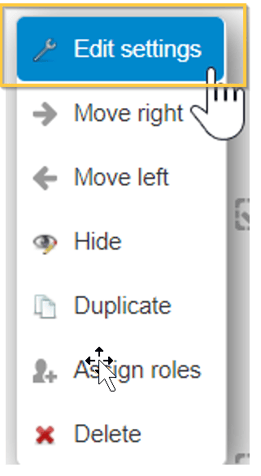 5.Take a screenshot and make sure it includes the LTI link.