Here's how you refund a student's enrollment in the first 21 days, also known as grace period.
Step 1: Home Page
In your LMS go to a StudyForge course and click on a lesson. This will log you into StudyForge.
1. Click the menu icon in the top right corner.

2. Click on Manage Users.
Step 2: Manage Users
1. Type the student's name in the Search box.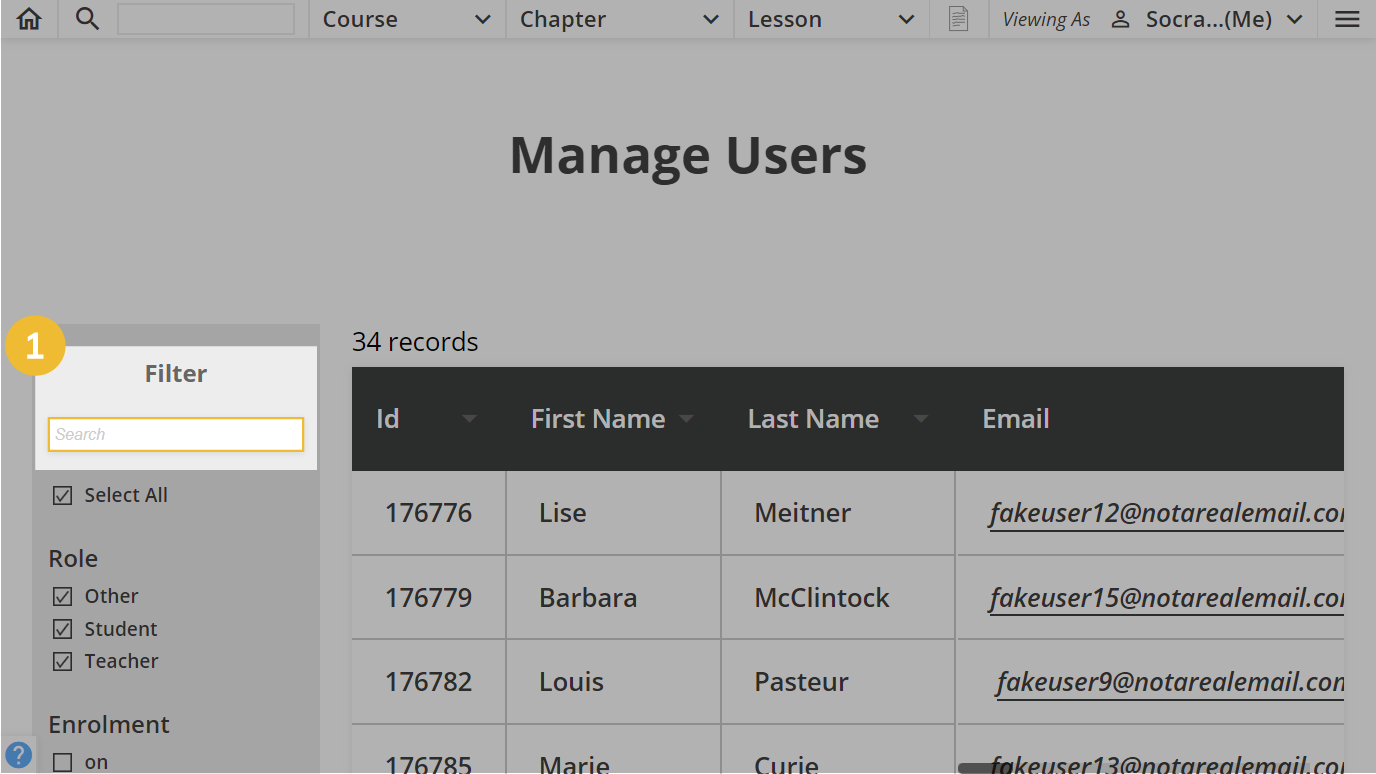 2. Find the Enrolment Expires On column and click on the enrollment period.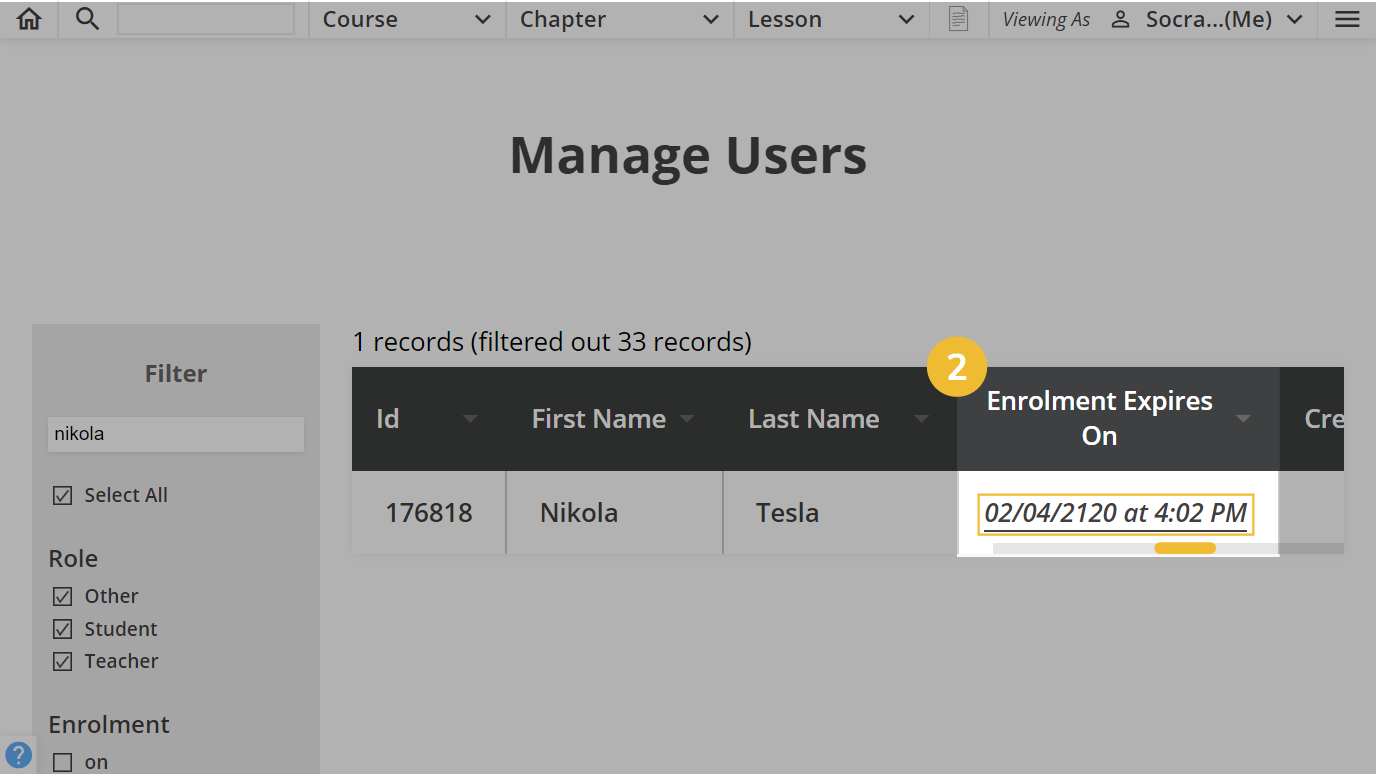 Step 3: Enrolment Periods
If the enrollment period is still within the first 21 days a refund button will be visible in the Cancel/Refund column. Go ahead an click on Refund for the enrollment period you wish to refund.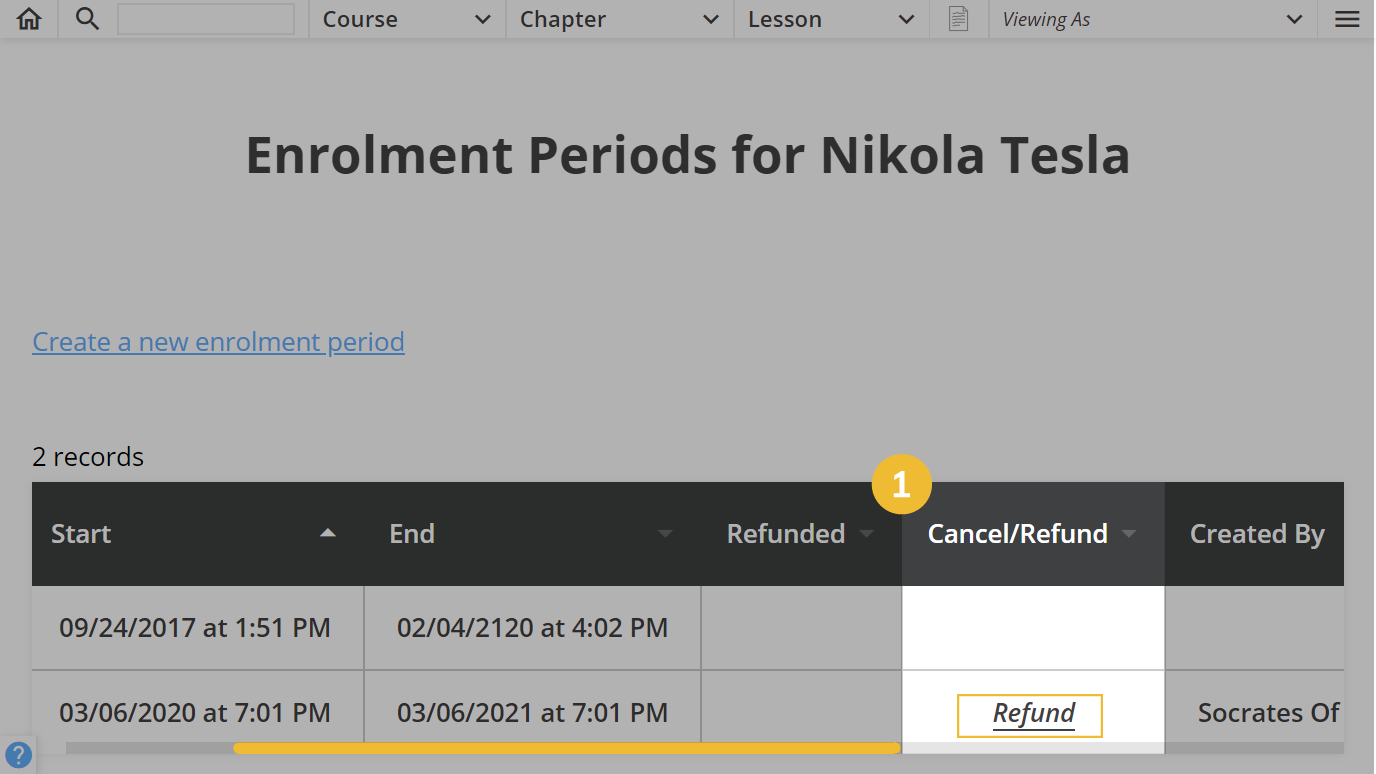 2. A message will appear asking you to confirm that you want to cancel the enrollment and refund the associated transaction. Click OK.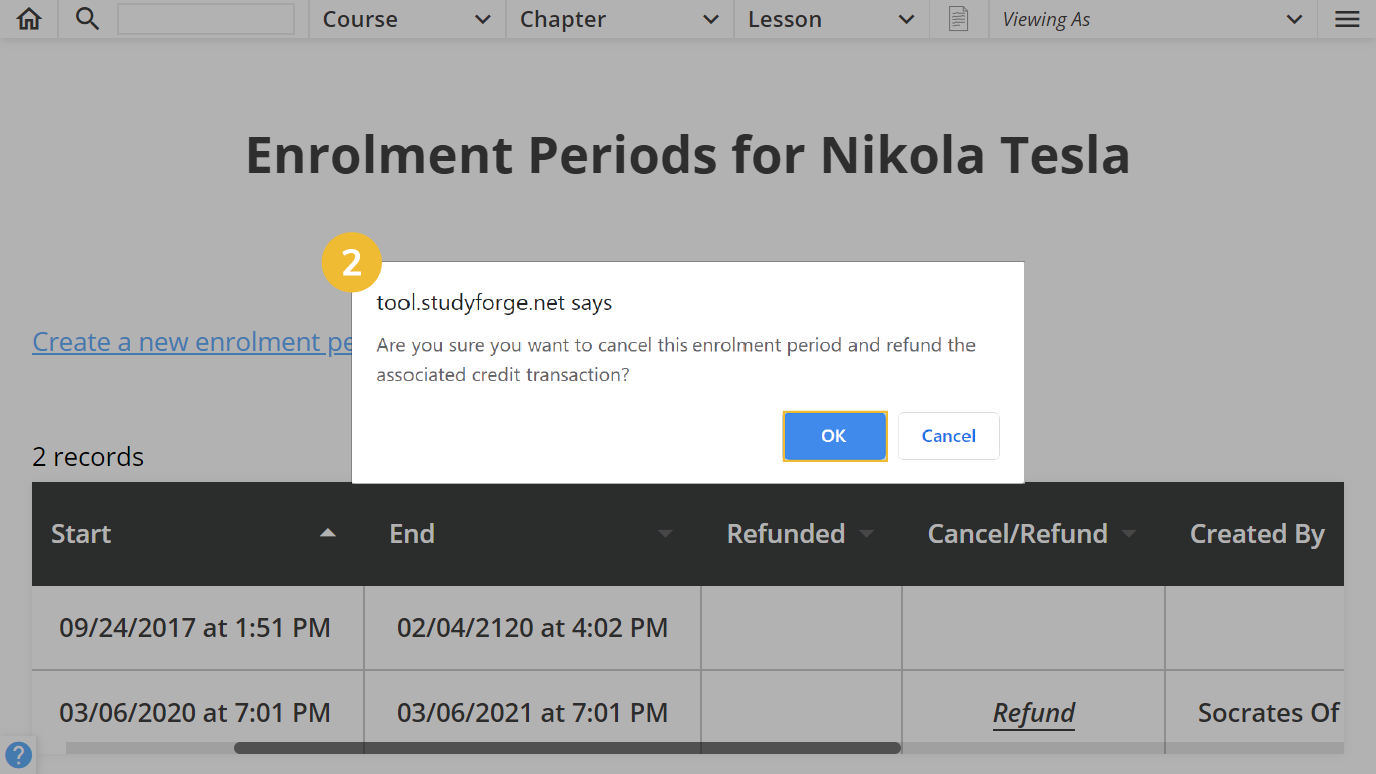 👏 Nice work! The enrollment period has been cancelled and the license refunded back into your School's account.