What you can expect and the rationale for your StudyForge Curriculum in its stock "out-of-the-box" format.

Welcome to your StudyForge curriculum, designed to promote student success and maximize teacher effectiveness! We're excited you've chosen us as a resource for your school.
Table of Contents

Support
We are here to help your year be a success. Here is the contact info for school and teacher support:
Need more licenses or have business-related questions?
Need tech support? Found an error or need customization within tests?

Click Request Support in the top right corner of the Support Hub at help.studyforge.net or email support@studyforge.net.
Introduction
This document is an outline of what you can expect and the rationale for your StudyForge Curriculum in its stock "out-of-the-box" format. You can choose to leave it exactly as it's presented to you or you are free to move things around and edit the content as you would like!
The remainder of this document will discuss various sections of StudyForge curriculum: how they are intended to operate in a course format (both online and in the classroom) and the pedagogy behind those decisions. We will also provide suggestions for how you can make the course your own by enhancing it yourself and choosing which aspects to include or exclude.
In addition to this document, please refer to the StudyForge Support Hub. We recommend checking out the articles in the For Students section right away. Then after your students have started working through the content, check out the articles in the Getting Started section.
Overall, we hope you really enjoy working with your StudyForge course! As always, we are here to help, so don't be afraid to reach out to us.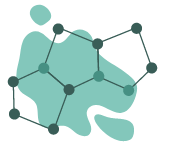 Course Syllabus
StudyForge courses are equipped with a Scope and Sequence document, located at the top of the course. This file is not viewable to students but only to teachers and administrators of the course. It outlines what the course covers, where the course covers it, and how that aligns to the modernized curriculum, including both content and curricular competencies.
Important note – if you edit, remove or add content, you will need to adjust the course syllabus accordingly.
Lessons
Training for using the digital curriculum effectively is available in our support hub. Please
StudyForge Lessons include:
Video and Multimedia components such as animated instructional videos, interactive pieces for exploration and simulation, text & image based reading, etc.
Practice questions with detailed solutions for self-assessment
A student notebook to enhance engagement with course material
A built-in video-player with the ability to pause and rewind to review content
A built-in calculator, with graphical and statistical capabilities
Note Package and Practice Questions

Students are notified in the Hand-in Boxes that Video Note Packages are marked on completion, meaning that if they submit all pages complete and do the required amount of practice questions (up to the teacher to determine and communicate - see note below), they should be awarded 100%.
IMPORTANT NOTE: Please clearly communicate with students how many practice questions per lesson are required. Because this varies so much between teachers, we encourage you to inform your students of your expectations prior to them beginning the course. - This can vary from a minimum of X questions to a % of questions, but a good starting place might be a minimum of 10 practice questions per lesson.
Here is the rubric provided to the students for their completion marks on notes and practice:
Note Package Grading /5

5 – All note pages completed thoroughly
4 – All note pages somewhat completed
3 – Most pages completed thoroughly
2 – Some pages completed
1 – Very few pages completed
0 – Not submitted

Practice Question Grading /5

5 – Required amount of questions completed with thorough work shown
4 – Required amount of questions completed with some work shown
3 – Less than required amount of questions completed with thorough work shown
2 – Less than required amount of questions completed with some work shown
1 – Very few questions completed
0 – Not Submitted
Assignments and Answer Keys
At StudyForge we believe in mastery of the curriculum. We design our curriculum so that you can help students master the concepts and techniques at a skill level they are happy with - before they attempt a test.
Because of this, the default arrangement of our curriculum features a "gateway" assignment in each chapter that needs to be completed by the student - to a previously agreed upon level of mastery - before they move on to take the test for that chapter.
This is how the assignments are designed:
Students are prompted to indicate their desired achievement level at the top of the assignment so that you as the teacher can help them determine their readiness for this goal. This means that if you feel the student doesn't understand the questions on the assignment to the level they previously indicated, then you would assign them a 0/1 ("Needs Corrections") for the assignment and provide any helpful feedback.
Then you would ask the student to reattempt the questions they got incorrect.
Once the student resubmits and you decide that the student is now ready to achieve their stated goal on the test, you would give a 1/1 ("Good to Go") for the assignment. And if your LMS supports conditional activities, this would automatically make the test for this chapter accessible to the student, who can attempt it when they are ready
By default, hand in boxes for the assignments are set up to accept one (1) file at a time. Students in an online environment will need to become comfortable with scanning or taking images of their assignments and compressing them into one file for submission. (In a campus environment, they can simply hand their work to the teacher directly.) This saves time on the teacher's part in opening multiple pages for each assignment. If students are required to resubmit corrections, they are able to upload their new file directly and overwrite the old file.
Prefer to mark assignments traditionally? No problem.
While we have seen many schools have tremendous success with their students engaging in a mastery-based course, we know that this is not for everyone. If you'd rather assign marks for the assignments that is just fine, and this is why we have provided you with the word-document masters. You'll simply have to make some adjustments to the files yourself to remove the mastery headings and add grade markers, as well as adjust the hand in boxes to reflect the grade assigned to each assignment.
Detailed marking guides are provided for each of the Mastery Assignments. These files are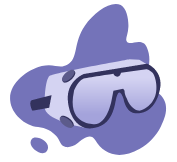 not visible to the students of your class but only to teachers and administrators. These answer keys are provided in both PDF and Word document types. If you alter the content in any significant way, we kindly ask that you remove the StudyForge logos.
Labs, Projects and Associated Teacher Resources
Your StudyForge curriculum includes labs and project-based experiences for students.
Depending on the course or chapter, some labs and projects are included as printable PDFs and others are woven through the learning experiences within the lessons. Pieces of the project are tagged with a project banner in the top right hand corner.
Each lab and project has a Teacher Resource Package (Teacher Guide / KEY). These packages include examples of what you may want to look for when it comes to student work, as well as teacher notes and ideas on how to tweak and personalize different aspects of each lab or project.
Some suggestions for managing the marking load around labs and projects:
You could lower the amount of required labs and projects. For example, if a specific course has 7 labs and 4 projects available, perhaps you might want to provide student choice and ask that they only complete 5 (or 6) of the 7 labs and 2 (or 3) of the 4 projects over the course of the year.
This would need to be communicated to students – and likely adjusted within your gradebook.
We suggest making sure that students at least pick projects that together cover all of the required curricular competencies.
You could specifically choose which labs and projects students need to do, or adapt and modify them to suit.
For example, you will note that the projects reflect a variety of activities, competencies, inquiry, self-guided, and more. Feel free to use in part or whole, adapt, etc. to suit your students' needs.
In the chapters that already have a lab or project associated with it, you could remove the mastery review assignment.
You would then simply need to adjust the conditionality on the test to reflect this, and perhaps have it conditional to the submission and grading of their project instead.
Depending on what you decide to do, we suggest that you edit the Hand-in Boxes to state the specific item(s) you want to see when the student submits their work throughout their course. Hand-in Boxes for the labs and projects are set to accept up to 10 items – some require multiple parts, others will have only the workbook submitted.
Common Student Questions Forum (optional)
In the top section of the course there is a Forum where teachers can post student questions they have received, as well as their reply, when they believe it might be useful for every student to see. It is hidden by default (i.e. optional) and if employed, we would recommend posting the question anonymously.
Quizzes and Tests

Throughout each chapter there are quizzes (worth marks, by default) for students' self-assessment. These may have a variety of type of questions including multiple choice, matching, open-answer, true or false, etc.
At the end of every chapter/unit there is a summative test. The tests may also have a variety of type of questions including multiple choice, matching, open-answer, true or false, etc
A Note on Significant Figures On Quizzes and Tests:
There are a variety of kinds of StudyForge users, each of whom put varying degrees of emphasis on Sig Figs and/or decimal places. To accommodate this range of users, although most answers typically display between 2 to 3 sig figs, quizzes and tests will still accept a range of answers to accommodate the varying emphasis on sig figs and decimal places.
For any test customizations please contact info@studyforge.net.
Gradebook and Final Exam
The default gradebook for our curriculum is set up in the following manner, however - this is your course. You can customize your gradebook weighting in your LMS to better reflect your needs and priorities.
The Course Grade (by default) is comprised of:
10% – Note Package and Assignments
5% – Discussion Forum Participation
10% – Quizzes
15% – Labs and Projects
35% – Unit Tests
25% – Final Exam
The Final Exam
The provided final exam is entirely auto-graded and is hidden by default. You can open it at your discretion and add restrictions to control access if desired.
Well, that's it for the StudyForge Curriculum Guide, thanks for reading!
And thank you especially for your dedication and service to your students.